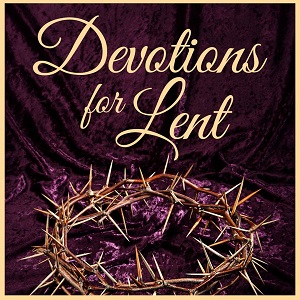 Do we pass that cross unheeding,
Breathing no repentant vow,
Though we see You wounded, bleeding,
See Your thorn-encircled brow?
Yet Your sinless death has brought us
Life eternal, peace, and rest;
Only what Your grace has taught us
Calms the sinner's deep distress.
LSB 423 st. 2
"And those who passed by derided him, wagging their heads and saying, 'Aha! You who would destory the temple and rebuild it in three days, save yourself, and come down from the cross!'"
Mark 15:29-30.
Has something you've said ever been used against you? Maybe you said something gloatingly on an emotional high or something hurtful to someone in a moment of weakness. You might have felt great or even justified when you said it, but when those words came back at you, boy oh boy, do they ever sting! Anyone who's experienced this has had the sickening feelings of guilt and shame, and thought, "I wish I never said that."
We know that Jesus said He could rebuild the temple in three days (John 2:19-20). The people accusing Jesus twisted this phrase and His teaching to accuse Him of blasphemy (Mark. 14:58). The people passing by Jesus on the cross used His own words against Him as ridicule, to show their victory, that "justice" had been done. Was Jesus thinking, "I wish I never said that?"
Our sinful condition leads us to keep heaping insults on Jesus and our neighbor and our mouths pour out hurtful words and white lies. Yet Jesus' silence to the insults is even more powerful, because by His resurrection we know that if what truly goes around comes around, we'd be the ones suffering and dying. We deserve our insults and every hurtful thing to be hurled back on us; we know that no deceit was found in His mouth because He committed no sin.
Yet even though He was without sin, Jesus did not come down from the cross. He saved us by not saving himself. God let what we sinfully sent around come around on His Son, so that we may in all joy and trembling not have to endure its devastating consequence. Thanks be to God that when we confess Jesus' saving death, it's something we want to keep saying again and again.
Let us pray: Lord, guide my tongue to speak only that which is true and good before You and all heaven, that in doing so I praise and glorify Your saving name, through Jesus Christ our Lord. Amen.
(Joseph McCalley Sem. IV)