The following news release came from Concordia University Chicago, about their plan to award an honorary doctorate to President Rast. Thanks be to God for our faithful Seminary president! We're proud to claim Dr. Rast as our own.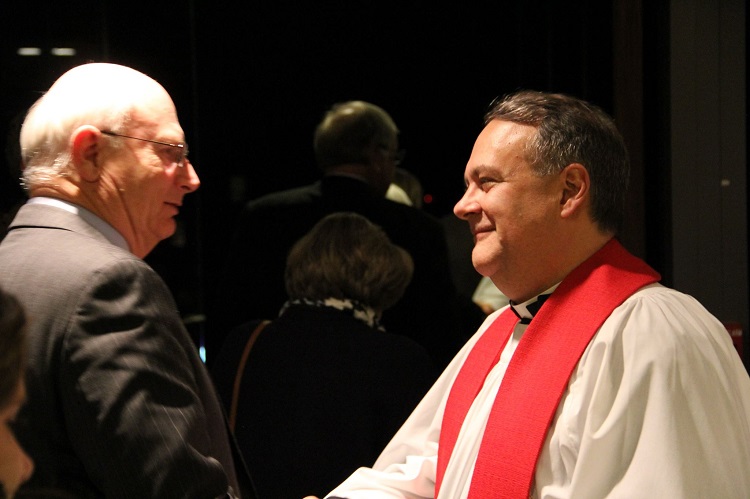 River Forest, IL (November 10, 2017) – Concordia University Chicago will award an honorary doctoral degree to Rev. Dr. Lawrence Rast Jr., 16th president of Concordia Theological Seminary in Fort Wayne, IN, at the CUC fall commencement ceremony. Dr. Rast, who will receive the Doctor of Letters honoris causa, will act as commencement speaker at the undergraduate ceremony on Dec. 9.
Dr. Rast is also a professor of American Christianity and American Lutheranism at the seminary, where he joined the Department of Historical Theology in the fall of 1996 after serving as pastor of Ascension Lutheran Church in Madison, TN. He earned his B.A. in theological languages from Concordia-Chicago, his M.Div. and Master of Sacred Theology from Concordia Theological Seminary-Fort Wayne, and his Ph.D. in American church history from Vanderbilt University.

As a member of the board of directors for the journal Lutheran Quarterly, Dr. Rast has authored numerous articles on a wide range of topics, with special interest in the growth and expansion of Lutheranism in the United States in the mid- to late-19th century.

In addition to serving at the seminary, Dr. Rast regularly presents at workshops, retreats and conferences around the U.S. He has represented the seminary and the Lutheran Church—Missouri Synod at numerous international conferences and by teaching in Africa, Asia, Europe and South America.

The undergraduate commencement ceremony will take place in Concordia University Chicago's Geiseman Gymnasium on Saturday, Dec. 9 at 10:30 a.m., followed by the graduate commencement ceremony at 3 p.m. Admission is by ticket only.