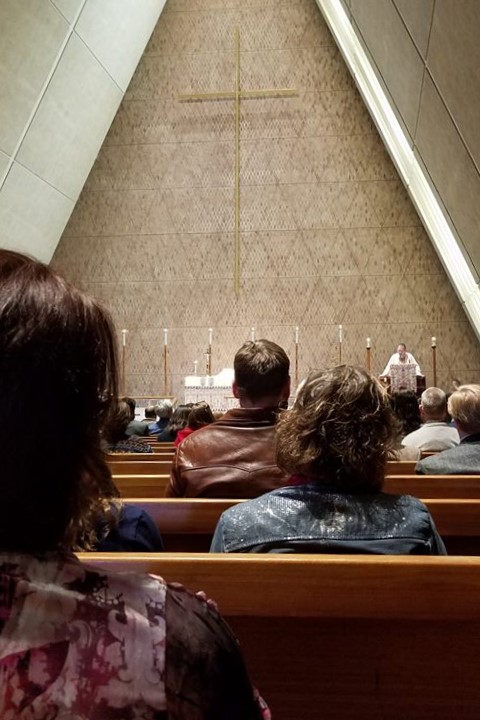 Last week, the guest preacher for daily chapel on Thursday, January 25, was Rev. Jim Strawn, a 1988 graduate of CTSFW and pastor of St. James Lutheran Church in Archbold, Ohio. I had the chance to speak with him afterwards about his congregation's unique way to alleviate student debt. Once a seminarian graduates, the church uses a fund set aside for this purpose to pay off the loan. The student (or new pastor, at this point) then repays the church for the loan, but at zero interest. Once enough of the loan is paid back, the congregation is able to take on another student's debt, and thus the cycle continues.
They began this fund about 25 years ago, when a couple in the church (a successful potato farmer and his wife, named Gene and Dolores Bernath) first came up with the idea. "There is zero overhead," Pastor Strawn explained. "Everything goes to the student. Every penny that has ever been given is still in there."
He hopes that by reducing financial burden, pastors are able to devote more time to theological study. When I asked what the response was from the pastors who have participated in their repayment plan, Pastor Strawn simply smiled and said, "Really, really thankful."
If you have more questions about the specifics of how this program works, feel free to contact St. James Lutheran Church. They can be reached at (419) 445-4750.