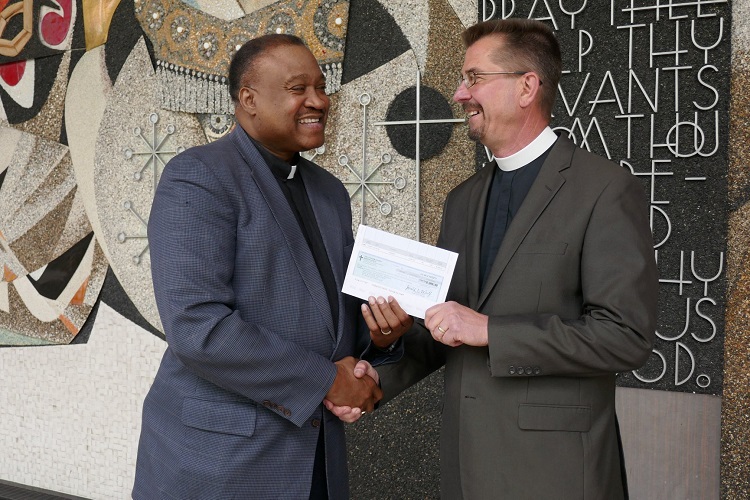 Last Friday, the Rev. Dr. Roosevelt Gray Jr. (left in the picture), Director of LCMS Black Ministry, met with Dr. Jeffrey Pulse (right), Director of Certification and Placement, to hand over a check from the LCMS Urban & Inner City Mission to fund summer urban vicarages. "There is great need in the inner cities," explained Dr. Gray. "Many of these churches are in decline as far as memberships go. This program gets people excited for mercy ministry, to go where it's at. Mercy ministry creates witness ministry that helps create life together with people in these communities."
The vicarages typically last 2 ½ to 3 months, and help train pastoral students in urban and inner city settings. These locations present unique ministry opportunities, which are often very different from typical vicarages but that cry out for the same things for which we all cry out: mercy in Christ Jesus, through Word and Sacrament.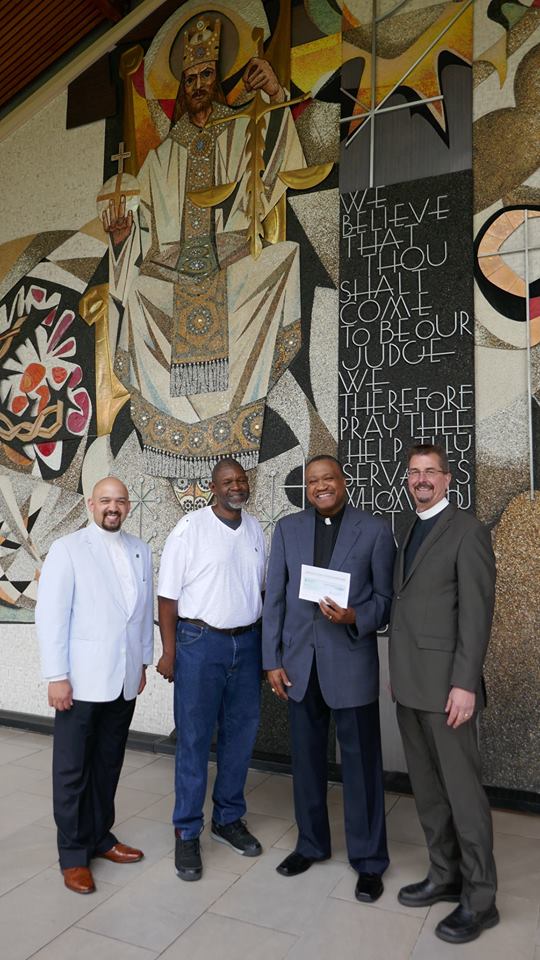 Dr. Gray was joined by incoming student Terrell Davis, who also happens to be his brother-in-law. Terrell will soon begin Summer Greek, which will officially begin his studies as a seminarian here at CTSFW. After a career serving our country in the US Navy, Terrell is following the advice of his brother-in-law and the advice of his pastor, Rev. Louis Miller (recently retired from Unity Lutheran Church in Norfolk, VA) to study at the Seminary in order to become a pastor and to share the Gospel with the world.
Learn more at the LCMS Urban & Inner-City Mission.