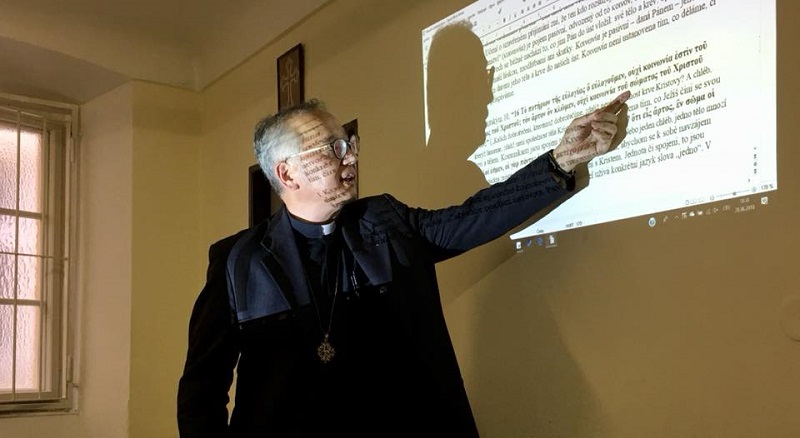 Dr. Masaki returned to the United States yesterday, after a couple of weeks teaching and preaching in Europe. He began in the Ukraine, teaching a week-long theological seminar on the Lord's Supper in Odessa, attended by pastors, deaconesses, and other church workers in the German Evangelical Lutheran Church of Ukraine (DELKU). He handed out certificates to the students from his seminar (Bishop Serge Maschewski pictured on the far right).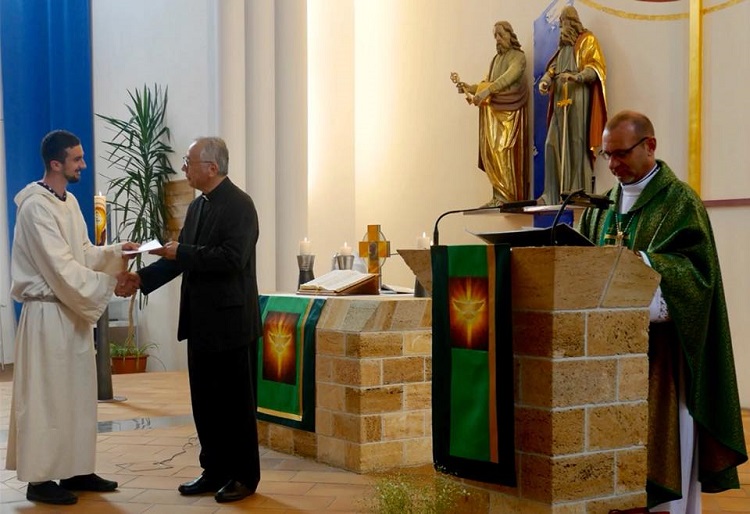 In Dr. Masaki's words (borrowed from his Facebook page):
‍‍‍‍‍‍ ‍‍
"For the confessional Lutherans in Ukraine, to have their church means to secure the only place where they and their children may continue to receive Jesus' own pastoral care in the preaching of the Word and the Lord's Supper. And it comes with sacrifices, persecutions, and hardships. The oneness of doctrine (concordia) is, however, bringing much joy in this church militant. May the Lord keep dwelling among the saints in DELKU with His peace and blessings!"
‍‍‍‍‍‍ ‍‍
Next he visited Rev. Sorin Trifa, pastor of St. Paul's Lutheran Church of the Confessional Lutheran Church in Bucharest, the capital of Romania. He preached on Matins at Pastor Trifa's home in Bucharest, Romania.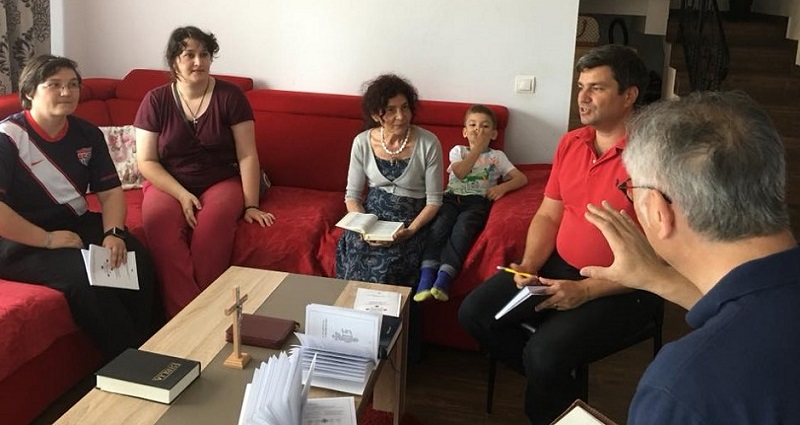 Dr. Masaki also served as guest preacher and was unexpectedly invited to appear on a TV program where Pastor Trifa is a frequent guest. For that broadcast, the 45 minute talk show, "In Search of the Truth," covered the topic of why westerners increasingly find Asian spirituality attractive. Dr. Masaki spoke on the key doctrine of sin and forgiveness–that preaching the forgiveness of sins and Christ crucified is still the answer.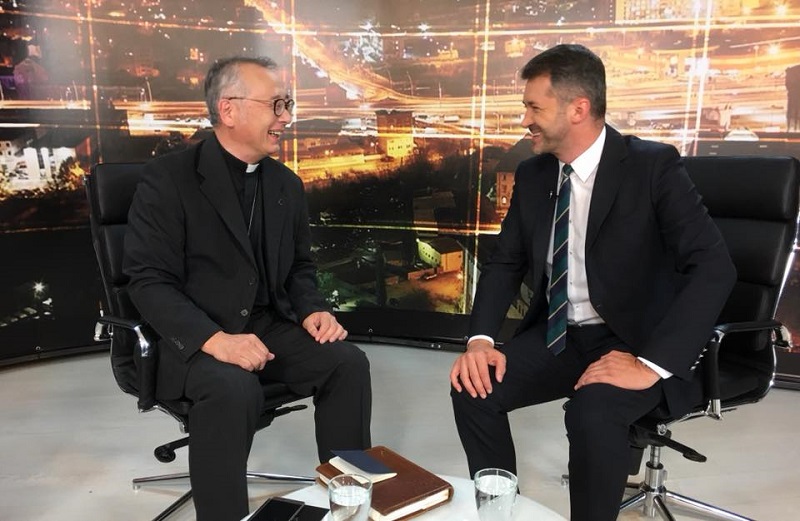 "A solid confessional Lutheran pastor is serving here with clarity, wisdom, and faithfulness," Dr. Masaki noted, speaking about Rev. Trifa. "His is the first and the only Romanian-speaking Lutheran Church in the history of Romania. His service is now extended to Italy where there are more than five million Romanians residing. We have so much to thank the Lord for his ministry. We also have pleasure and duty to earnestly pray to the Lord for the advancement of the Gospel through him and his church."
‍‍‍‍‍‍ ‍‍
Dr. Masaki ended his trip in Prague, preaching once more and delivering an essay on the 10th article of the Augsburg Confession. The communication director of the LCMS Office of International Mission-Eurasia interviewed him while there, and Dr. Masaki spent plenty of time with Regional Director Rev. Jim Krikava, "speaking theology till 2 am…like college students," as Dr. Masaki put it.
‍‍‍‍‍‍ ‍‍
As to the harvest and laborers in Europe, Dr. Masaki concluded:
‍‍‍‍‍‍ ‍‍
"Coming from Japan where Christians occupy only less than 1% of the population, I continue to recognize Europe (and Eurasia) quite similar to it in ecclesiastical situation. The depth of history of Christianity, of course, is quite different, and many of the stories are sad ones. The church environment as a whole is extremely complicated and challenging, which calls for wisdom and experience on the part of those who serve in this mission front. We have much to thank the Lord for the diligent and eager labors of our dedicated missionaries. I am very proud of my colleagues who serve here with the mind of the confessional integrity."