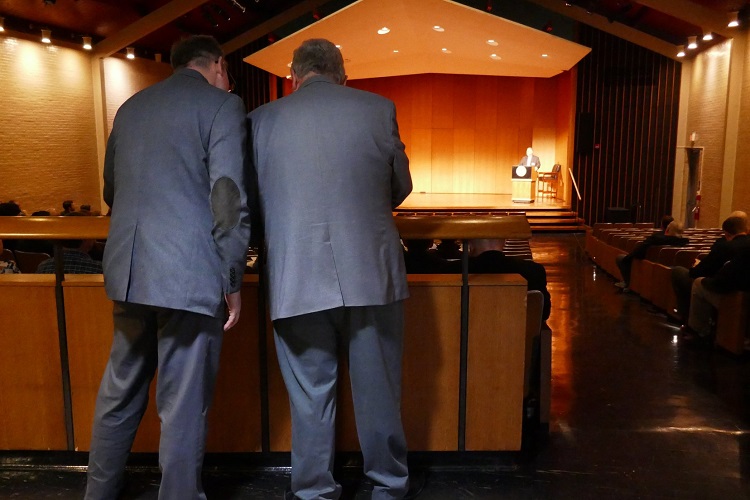 Dr. John Pless and Deaconess Amy Rast announced fieldwork assignments for the first-year pastoral and diaconal students this morning following chapel. Pastors and other representatives of these local churches were in attendance to meet their new fieldworkers, who will serve at these churches for the next two years, gaining practical experience in preparation for vicarage and deaconess internships.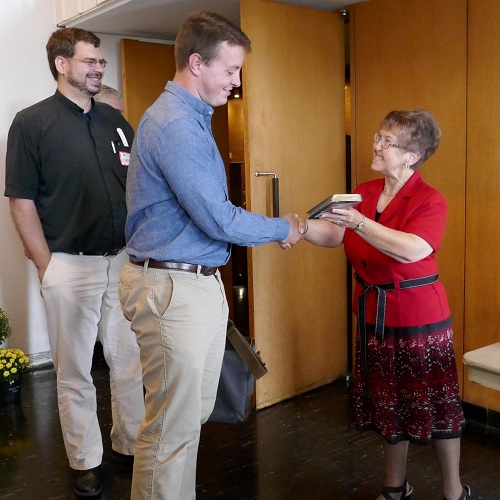 The Seminary Guild was on hand following the assignments to pass out copies of the "Pastoral Care Companion" (PCC), a book that contains prayers, readings, hymns, liturgy, and other guidance in every situation from birth to death. Originally designed for pastors, the book is also adaptable to diaconal service and acts of mercy as these women will be faced with many situations that require the comfort and encouragement of Scripture. "It's not just another textbook," Dr. Pless, Director of Field Education, explained, "but a resource that will follow them through the days of Seminary and into congregations."
To learn more about the Legacy Project (as this ongoing Seminary Guild project to provide every diaconal and pastoral student with a copy of the PCC is called), contact [email protected]. You can also learn more about the work of the Seminary Guild at www.ctsfw.edu/SemGuild.
To view all field assignments, go to https://www.ctsfw.edu/wp-content/uploads/2016/02/2018-Field-Worker-Assignments-MDiv-and-Deaconess.pdf.