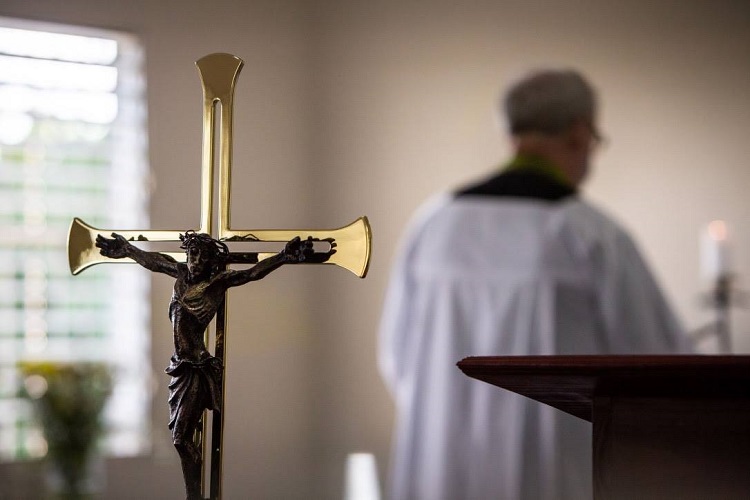 About a month ago, Dr. Just (our Chairman and Professor of Exegetical Theology as well as Director of Spanish Language Church Worker Formation) was installed at the LCMS International Center in St. Louis as Associate Executive Director of Regional Operations in Latin America, the Caribbean, and Spain. Dr. Just has been serving as a half-time career missionary officially since March, though he has been working with Spain for many years prior, teaching at the Seminario Concordia El Reformador in the Dominican Republic. Though this new position will change the scope of his duties on the mission field, he will continue to teach full-time during the Winter and Spring Quarters here at CTSFW.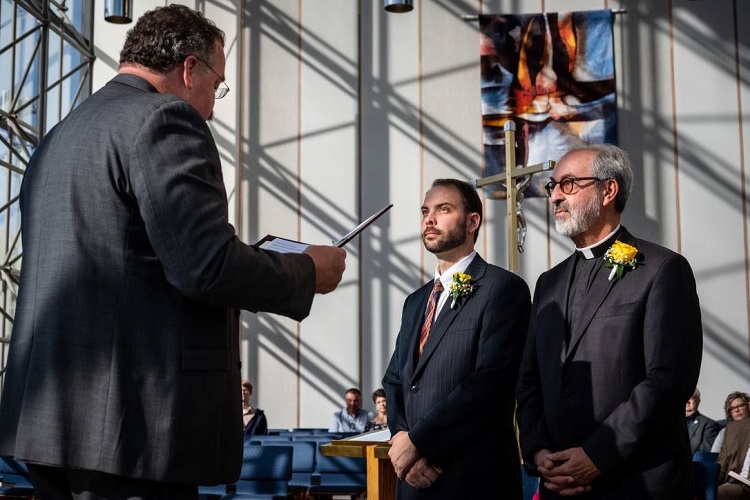 ‍‍‍‍‍‍ ‍‍
Dr. Just has been in contact with the Spanish language and Latin culture since he was 13 years old, when his father moved the family to Mexico City in 1966, then later to Bilbao, Spain, first igniting his son's interest in the area. Now Dr. Just will oversee LCMS mission work in the Spanish-speaking world. Including both Dr. and Mrs. Just, 101 people serve in Latin America, the Caribbean, and Spain, 20 of whom are ordained pastors. Of these 101 missionaries (including families), 79 are LCMS and 22 are from partner churches (called "alliance missionaries").
‍‍‍‍‍‍ ‍‍
Dr. Just has been busy. Over the summer and fall he taught Greek Readings and Pastoral Theology courses (on Luther's Small Catechism and the importance of visitations) in the Dominican Republic, preached in Madrid, Spain, gathered with mission partners in Jamaica and Minnesota (where they discussed the overwhelming human care needs in Puerto Rico following the hurricane), and attended the LCMS International Mission Meeting in San Diego where Dr. Detlev Schulz (Co-director of International Studies and Director of the PhD in Missiology Program here at CTSFW) presented on altar and pulpit fellowship with the Synod's partner churches. He also had the chance to attend an ordination in Bolivia, Pastor Osmel Soliz who was the first pastor ordained from the seminary in the Domincian Republic. Three other Bolivian students from this seminary will be ordained next summer.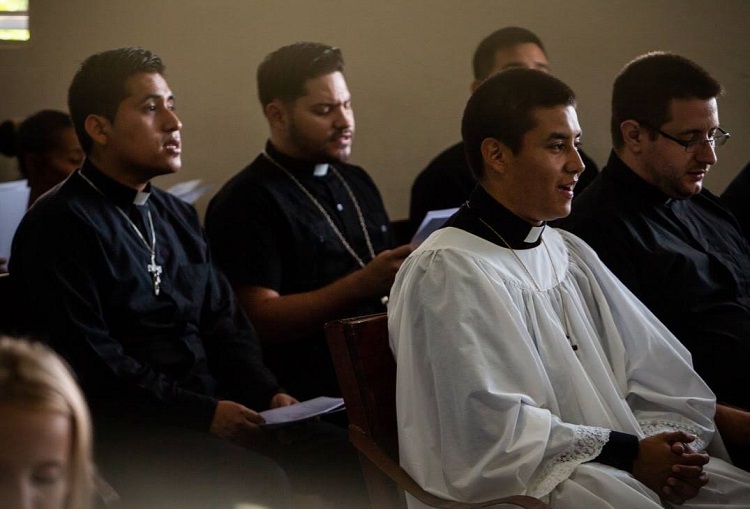 ‍‍‍‍‍‍ ‍‍
You may also recall the installation of Rev. Sergio Fritzler (as Director of SMP Español/English, which is a joint distance learning program between CTSFW and Seminario Concordia El Reformador) and Dr. Don Wiley as Professor of Pastoral Ministry and Missions, and Assistant Director of Spanish-Speaking Pastoral Formation. Dr. Just will play a role in overseeing these men as well; CTSFW and her faculty continue to have an impact on world-wide Lutheranism.‍‍‍‍‍‍ ‍‍
---
This information was gathered from Dr. Just's November newsletter regarding his mission work. You can keep up with his travels and his work overseas through his Facebook page at www.facebook.com/arthurjustmissionary or by reading his newsletters here: https://us17.campaign-archive.com/home/?u=3312c6f4fc517666f9bb045bd&id=4bddd26d20.