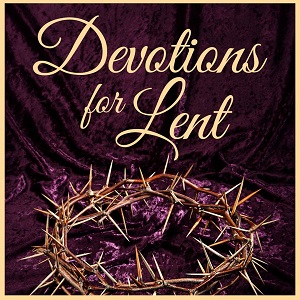 By Thy deep expiring groan,
By the sad sepulchral stone,
By the vault whose dark abode
Held in vain the rising God,
O, from earth to heav'n restored,
Mighty, reascended Lord,
Bending from Thy throne on high,
Hear our penitential cry!
LSB 419 st. 4
"And Jesus cried out again with a loud voice and yielded up his spirit."
Matthew 27:50
All of God's living creation has the inward desire to stay living. It is our natural instinct to survive at any cost. Jesus, being both divine but also mortal man, has this natural instinct as much as we do. Jesus in His passion had to set aside this fundamental desire to have life. Life was dear enough to him that he asked if His need to die could be taken from Him, but ultimately submitted to the Father's will that He would give up His life (Matt. 26:39).
Jesus suffering on the cross was not simply a matter of endurance; it had to end in death. Jesus, though having His full power as God, had to submit to death. He had to endure the taunts that He should save Himself from it. It is one thing for a savior to suffer and endure, it is a much more shameful matter that a savior give up His life.
But we know that death was not the end for Jesus. Jesus would gain life from this, and promises the same for us. Let us take courage in Jesus' submission to death, knowing that we all too must die. Like Jesus, we do not welcome death as a good thing, but we face it with the confidence that we will enter eternal life with our Lord Jesus.
Let us pray: Heavenly Father, Your Son Jesus gave Himself up even to death, knowing that He would rise up and promise a resurrection for all of us found to have faith in him. Give us confidence in this promise, so that we may face death knowing we have life in Him. Amen.
(Paul Gaschler, Sem. IV)