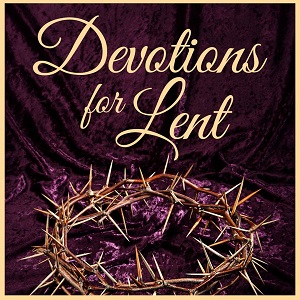 Thou hast borne the smiting only
That my wounds might all be whole;
Thou hast suffered, sad and lonely,
Rest to give my weary soul;
Yea, the curse of God enduring,
Blessing unto me securing.
Thousand, thousand thanks shall be,
Dearest Jesus, unto Thee.
LSB 420 st. 3
"Christ redeemed us from the curse of the law by becoming a curse for us—for it is written, 'Cursed is everyone who is hanged on a tree'—"
Galatians 3:13
When we hear the word "cursed" we tend to think of fairy tales, Disney movies, or Harry Potter. Curses are terrible things that evil witches put on innocent victims; to us, they are often seen as things of fantasy; certainly, curses are not a part of our reality.
However, the Bible gives us a different reality. Not only are curses real, but Paul tells us that all of sinful mankind is cursed—we are under "the curse of the law." "Cursed" here means that we have been sentenced to divine condemnation for breaking God's Law; the curse of humanity is separation from God, death, and hell. We have all sinned and, therefore, we are all deserving of this very real curse.
But Paul also explains to us that God did not leave us in our cursed state. Out of His great love He sent His only Son into this cursed world to become a curse for us. Death upon a cross was reserved for the worst criminals and, indeed, upon that cross Jesus became the worst criminal, cursed on our behalf. He took the sins of the entire world onto Himself and as punishment He bore the curse that we deserve. He faced both separation from God and death—the curse meant for us—because of his great love for us. In "becoming a curse for us," Jesus redeemed us from our curse so that now we are invited into God's family and will live with Him eternally. Just as curses extend beyond fairy tales, so do happy endings. By becoming a curse on our behalf, Jesus has given us the happiest ending there ever could be—eternal life with Him in paradise!
Let us pray: Beautiful Savior, thank You for becoming a curse for us and in doing so redeeming us from our curse of sin, that we may live with You in eternity. Through Jesus Christ our Lord. Amen.
(Rob Schrader, Sem II)