Tuesday in Holy Week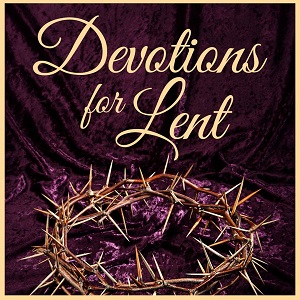 Your cords of love, my Savior,
Bind me to You forever,
I am no longer mine.
To You I gladly tender
All that my life can render
And all I have to You resign.
LSB 453 st. 6
"I led them with cords of kindness,
with the bands of love,
and I became to them as one who eases the yoke on their jaws,
and I bent down to them and fed them."
Hosea 11:4
As a parent lovingly bends down to tie a shoe or kiss a scraped knee, our Lord bends down to protect us and provide for us. Christ did more than bend down. He came down. Christ took on human flesh in the incarnation and lived among us. During His earthly ministry, Jesus healed many people of diseases. In His loving kindness and mercy, Jesus suffered and died in our place on the cross. He overcame death in the Resurrection.
We continually stray from God's will, going about our own sinful way. The Lord draws us in and leads us with "cords of kindness, with the bands of love" as He makes us His children in Baptism. He feeds us with His very own body and blood in the Lord's Supper. Our sins are forgiven, and the Holy Spirit strengthens and preserves us in faith. No longer broken, we go into the world, loving and serving our neighbor.
Let us pray: Heavenly Father, in Your mercy You sent Your Son, Jesus Christ, into the world to repair the broken relationship caused by sin. Guide us to follow Your will and bring us to repentance for the forgiveness of sins. Through Jesus Christ, our Lord. Amen.
(Kate Phillips, Deaconess Student)