This week, CTSFW is hosting the Lutheran Leadership Development Program (LLDP). The LLDP is a certificate program of the International Lutheran Council (ILC) in partnership with CPH and CTSFW. Dr. Naomichi Masaki serves as its Director. CTSFW hosts two sessions out of three sessions a year on its campus. President Lawrence Rast teaches History of the Lutheran Church this week and Dean Charles Gieschen will teach Lutheran Hermeneutics next week. Participants in this cohort are bishops, presidents, and general secretary from several African countries, including our brethren from South Africa, Tanzania, Ethiopia, and Ghana.

This week's class is about much more than mere places and dates. The rich history and doctrinal heritage of the Lutheran Church is key to understanding who we are as Lutherans and what we believe. The course covers the complex historical circumstances that informed the development of Lutheranism, the internal relationship between the confessional writings and the way they have informed later expressions of Lutheranism, and the vital coherence of doctrine, practice, and life. As such, these men will grow as theologians, gaining a renewed commitment to the Lutheran Confessions as they confess doctrine in the way of the Gospel as articulated in the book of Concord. As leaders, the program will give them the tools to evaluate and address contemporary issues in the Church through the Lutheran Confessions in light of the history of the Church.

God's richest blessings to these Lutheran leaders as they learn and later return to their home countries. May they gain much not only from the class but also from fellowship with one another and in our community here!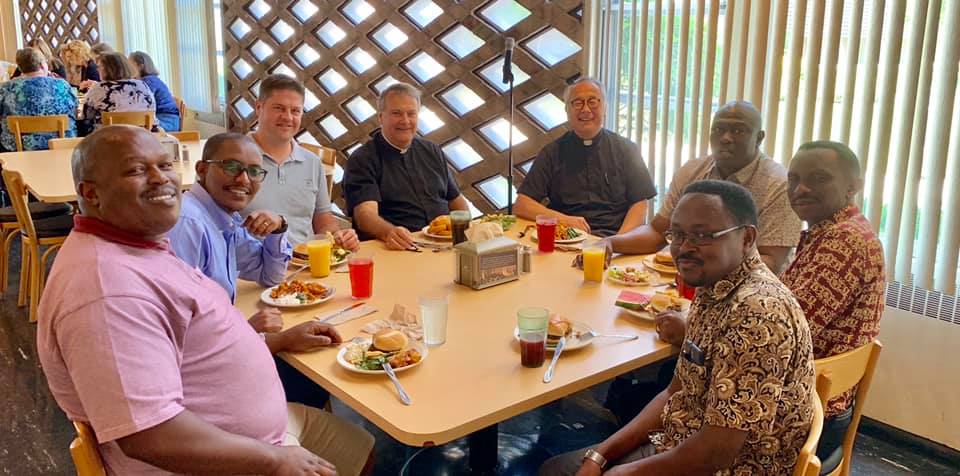 ---
With thanks to Dr. Naomichi Masaki for the pictures and for the description of the program.