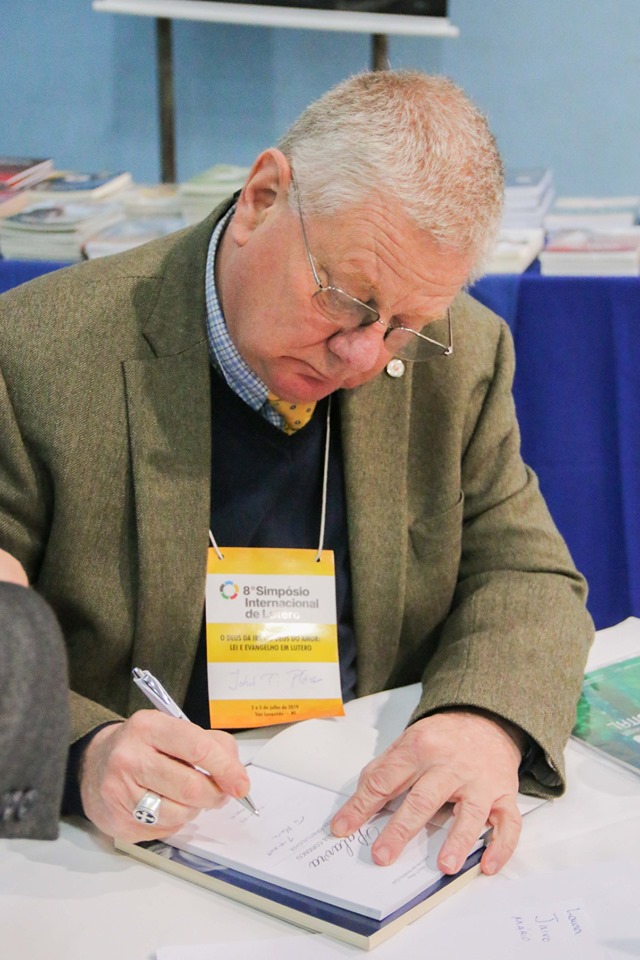 Early in July, Professor John Pless gave a lecture on Law and Gospel in Confession and Absolution at the 8th International Luther Symposium at our sister seminary, Seminário Concórdia in São Leopoldo, Brazil. The seminary train ministers in one of our partner churches in Latin America, the Igreja Evangélica Luterana do Brasil, or Evangelical Lutheran Church of Brazil. Prof. Pless taught a course on "The Catechism: A Field Manual for Discipleship." Two of his books, translated into Portuguese, were also featured at the symposium: "Manejando Bem a Palavra da Verdade" and "Palavra: Deus fala conosco" ("Handling the Word of the Truth" and "Word: God Speaks to Us").
Like many of our faculty, Professor Pless has a full travel schedule, especially in the summer months. He attended this symposium in Brazil, returned in time to travel south to Tampa, Florida, for Synod Convention (where he also signed copies of his books—though in English this time—at the CPH booth close by the Seminary booth), and left from there to go to South Africa.
Prof. Pless spoke highly of the seminary in São Leopoldo (which is part of one of our partner churches in Latin America, ), from the depth of its theological education to the warm community of faculty and students. As always, we thank God for the partnerships we have with our sister seminaries across the world, and for our brothers and sisters from all nations.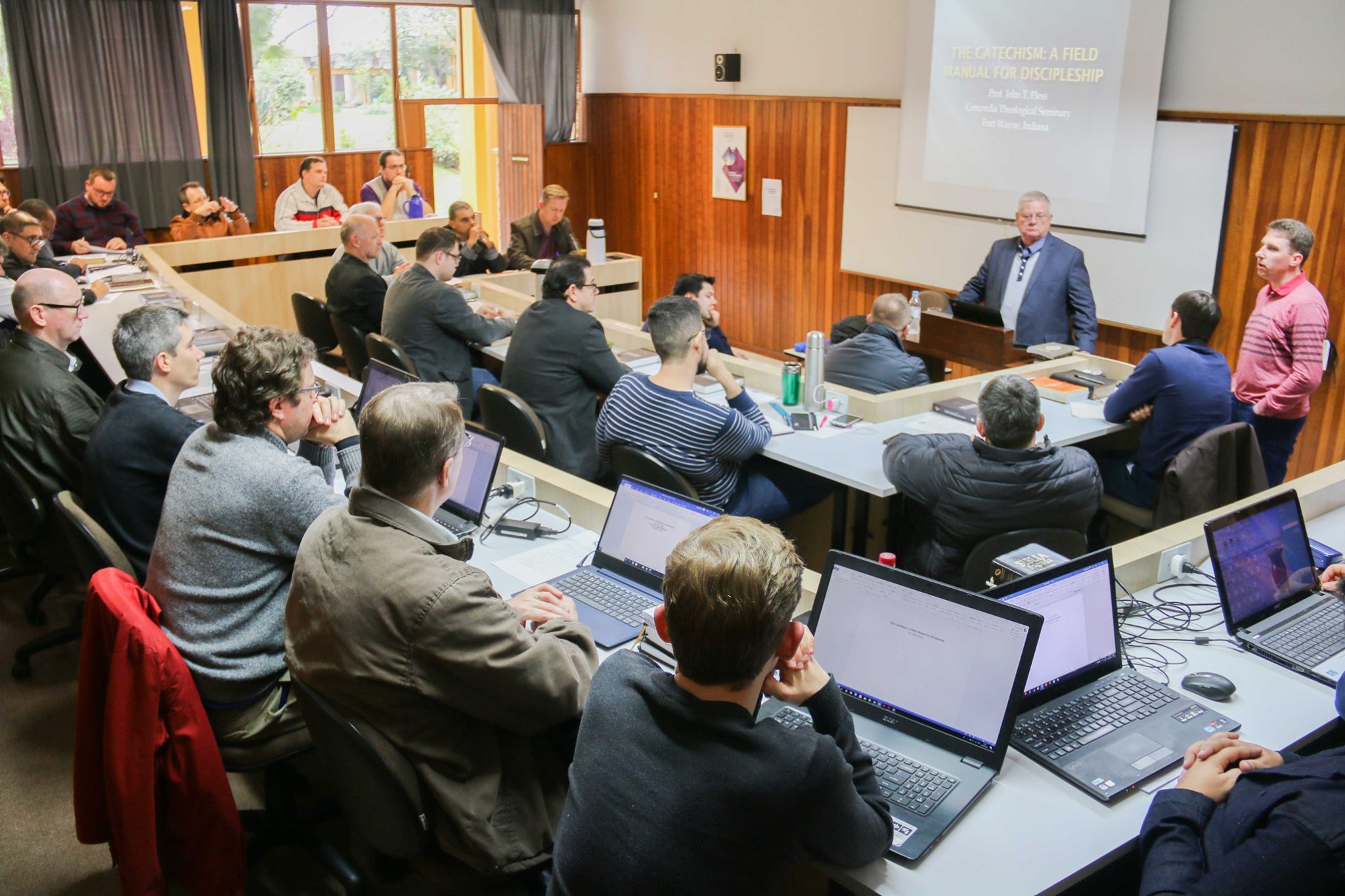 ---
Photos courtesy Filipe Schuambach Lopes of Concordia Seminary of São Leopoldo.