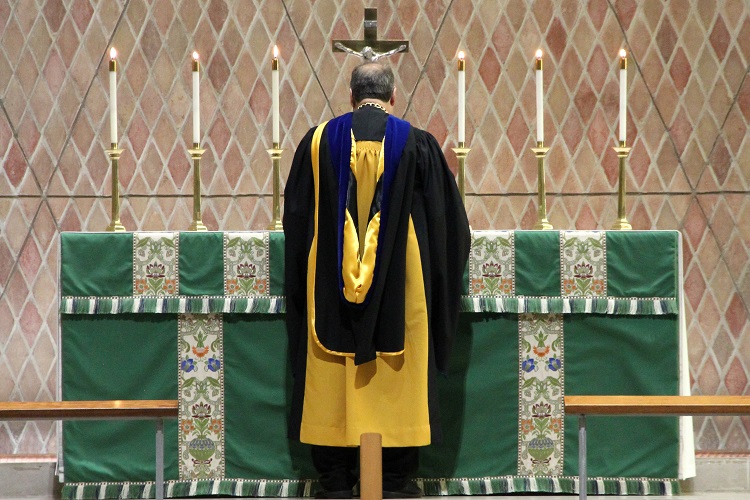 Opening Service begins in less than a week, on Monday, September 9, at 10 a.m. in Kramer Chapel. The start of the 174th academic year at CTSFW will include the installation of a new faculty member: the Rev. Prof. Adam Koontz, who began his service as Assistant Professor of Exegetical Theology on August 1st. Prof. Koontz attended school as an undergrad in his home state of Pennsylvania before receiving his Master of Divinity from CTSFW. He served as pastor at Mount Calvary in Lititz, Pennsylvania, during which he planted Concordia Lutheran Mission in Myerstown. A doctoral candidate in New Testament and Early Christianity in the Department of Religion at Temple University, Philadelphia, he and his wife Jen have returned to his alma mater in Fort Wayne with their six children.
"It's honestly completely different coming here as a professor instead of a student—except that in both cases I arrived in the middle of summer and spent a lot of time in the library as soon as I got to campus," Prof. Koontz explained. "As a student, I was excited but didn't fully understand the importance of the teaching that happens at the Seminary. As a faculty member, I'm excited again but know full well that what we teach here matters more than anything."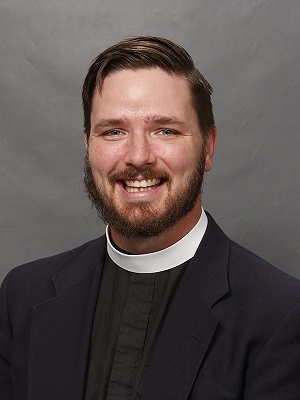 Prof. Koontz will teach courses related to the New Testament, beginning with Gospels 1 and Greek readings. In the winter and spring quarters, he will teach lecture courses on Paul, his specialty. "The faculty is very excited to welcome Rev. Koontz to our midst," said Academic Dean, the Rev. Dr. Charles A. Gieschen. "He brings both expertise in the Pauline Epistles and fine recent pastoral experience that will be a blessing to our students. He'll also," he added, "bring down the average age of the faculty."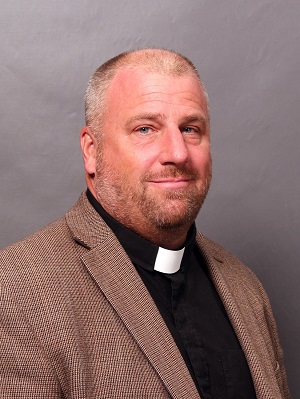 Additional changes were made to the faculty earlier this summer, when the Board of Regents took action at their May meeting to advance both the Rev. Dr. Peter J. Scaer and the Rev. Dr. Naomichi Masaki from the rank of Associate Professor to the rank of full Professor. "It's nice to have my title shortened by four syllables," Dr. Peter Scaer pronounced. "But, more seriously, it's a time to reflect on my service, and to offer thanks for such a wonderful place as CTSFW. There isn't a better place to study and teach theology. And at a time when the world so desperately needs Christ, it's an honor to be a part of what's happening here in Fort Wayne."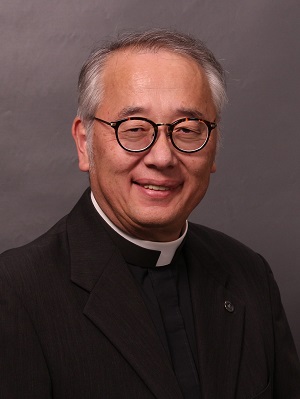 "I am truly humbled by this advancement, deeply thankful to the board and the administration for their trust and recognition," said Dr. Masaki. "Still, far greater confidence comes from the Lord who has called me to this beloved seminary. It remains my utmost joy and privilege to serve Him alongside my dear colleagues He brought together as a team."
Both professors have distinguished their teaching with service here as well as abroad in many countries and across continents, traveling overseas to teach at seminaries and theological schools partnered with CTSFW. You can learn more about the service and accomplishments of our faculty at www.ctsfw.edu/faculty. To watch Opening Service on September 9 at 10 a.m. (EDT), go to www.ctsfw.edu/Daily-Chapel or www.facebook.com/CTSFW where it will be streamed live.