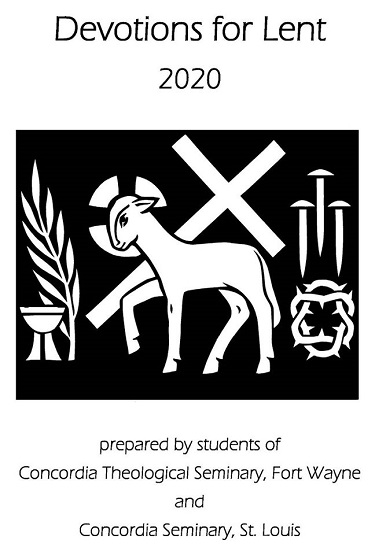 Reading: 1 John 2:15–17
One does not need to look far to see that the world cannot get enough of itself. Increasingly, the world desires to gain more for itself by pushing the boundaries of what is considered "right" and convincing those within it to "outdo" themselves by accumulating more and more fame, fortune, and power.
We too are daily confronted by the lucrative and deceptive temptations of the world. Like a ravenous beast thirsty for blood, we soon find out that our sinful cravings can never be quenched.
In our reading, St. John exhorts us to flee such temptations of the world. These words recall what Christ spoke in Matthew 6:24: "No one can serve two masters, for either he will hate the one and love the other, or he will be devoted to the one and despise the other."
Trends come and go, desires balloon and deflate, idols are built up only to crash down. But the will of God, revealed in the Son of God who took on flesh and was crucified upon the cross in our place, never fades away. God and His promises are sure and endure to the end of the age. Thanks be to God!
Prayer
Abiding and unchanging God, the sinful world around us is enticing and fleeting. Guard us from the temptations of this age and our sinful cravings, and guide us by Your enduring will and promises, revealed in Christ, which never fade away; through Jesus Christ, our Lord. Amen.
Hymn
What is the world to me
With all its vaunted pleasure
When You, and You alone,
Lord Jesus, are my treasure!
You only, dearest Lord,
My soul's delight shall be;
You are my peace, my rest.
What is the world to me! (LSB 730:1)
Ryan Maser (Sem III, CSL)