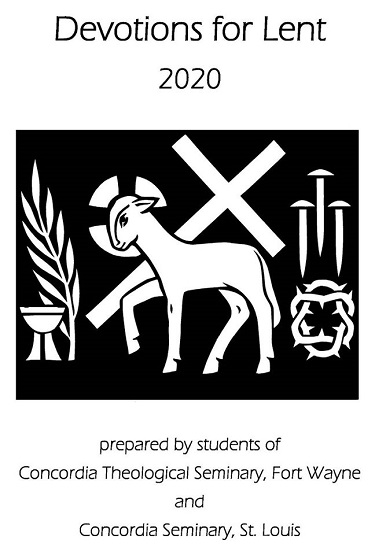 Reading: 1 John 2:18–25
Our modern world makes a big deal about the antichrist. Many people think that the antichrist will come at the end of the world before Christ comes. If only they would read these verses from the first Epistle of John. Here we learn that not just an antichrist will come, but that many antichrists have already come. We also know who they are. An antichrist is a liar. An antichrist is someone who denies the Father and the Son.
These verses also tell us that we are living in the last days, in the days when antichrists will try to seduce us with their lies. Do not give in to these lies. Do not follow the antichrists with their emphasis on the law and their denial of Christ's work. Rather, rejoice because you know the truth. The Holy Spirit who abides in you allows you to confess that Jesus Christ is the Son of God. The Holy Spirit who abides in you gives you certainty that Christ's death reconciled you to His Father, giving you forgiveness of sins and eternal life. In this season of Lent, it is a certain truth and not a lie that Christ suffered and died for you.
Prayer
O Great Defender, You gave us the Holy Spirit to guide us in the way of truth. Give to us faithful pastors who proclaim the true Word of God that we may remain in the true faith; through Jesus Christ, our Lord. Amen.
Hymn
Though devils all the world should fill,
All eager to devour us,
We tremble not, we fear no ill;
They shall not overpow'r us.
This world's prince may still
Scowl fierce as he will,
He can harm us none.
He's judged; the deed is done;
One little word can fell him. (LSB 656:3)
Brennan DeForest (Sem I, CTSFW)