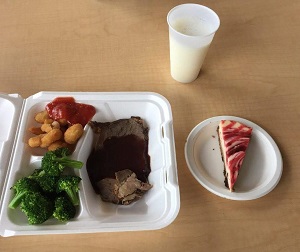 For those few students who are still on campus, living in the dorms (either because they are international students and are here for the duration, or are numbered among those students who simply came back to campus before the face-to-face shutdown went into effect), the Dining Hall remains open. Last week they had to switch to a boxed-meal-style of service, to stay aligned with federal and state regulations.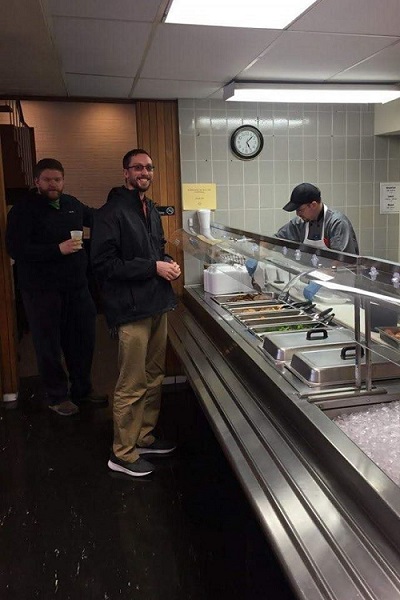 These photos give you a visual look at what that looks like for these men. Our thanks to the Creating Dining Services crew, who continue to feed these servants of the Word with daily bread (and other excellent food). Today's particular shout-out goes to Jeff Rude, Coordinator for Creative Dining Services, who knows and cares for all those he serves.
"I love featuring Jeff Rude and the way he has gotten to know us all and cares for us," Carrie O'Donnell, Assistant to the President, explained in an email (over a discussion about the different services across campus). "He not only remembers my name but also Lance's name [her husband] and even what's going on with my kids. And I know I'm not the only one he does this with — he's just that amazing.
"This is just an example of the body of Christ — of Christian vocation. Sharing Christ with your neighbors regardless of your vocation."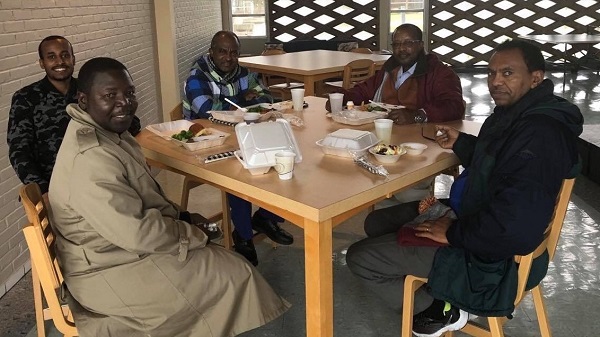 ---
(With thanks to fourth-year seminarian Brock Schmeling and Doctor of Philosophy–Missiology student Tsegaye Rebu for providing today's pictures.)