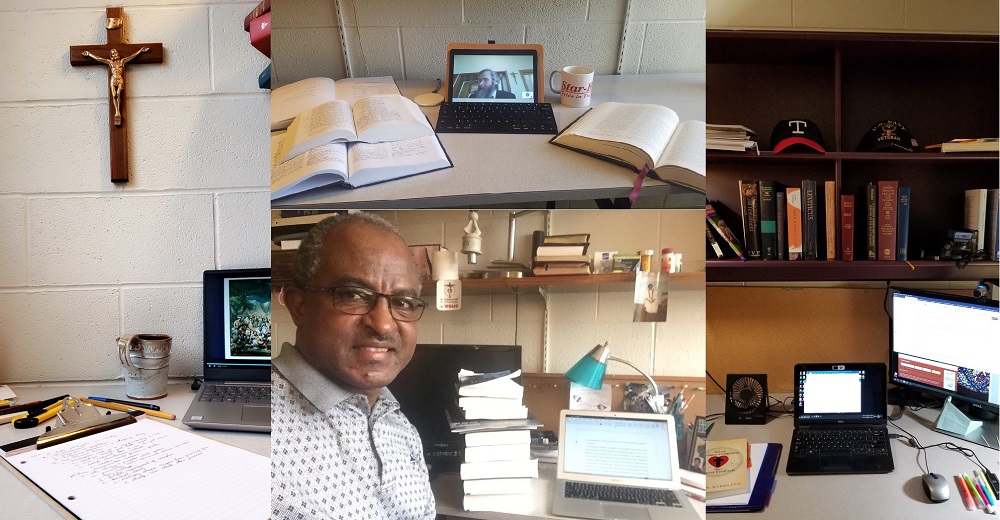 So what's it like for the students left in the dorms? Here are some of their stories and pictures. First, from first-year seminarian Dale Krienke: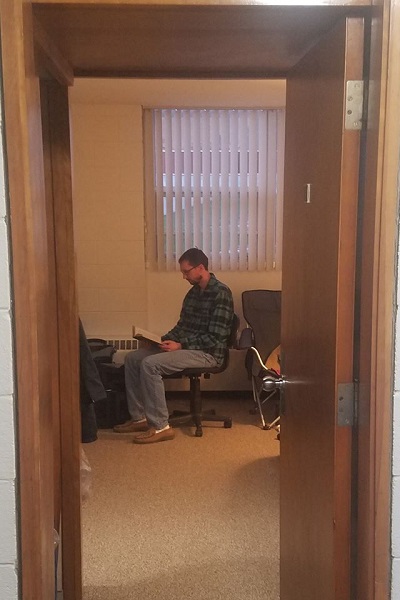 "Living in the dorms at a time like this is very quiet. Normally, you hear cars and people outside, but now it's very quiet. A bustling campus with more geese than people! No activities on campus and it's especially hard when you are living right there and see the buildings but they aren't being used. I especially miss participating in chapel services and Divine choir. You can still sing alone, but singing the Introit and other hymns with others definitely has a different context to it.
"My living quarters (dorm) is now the classroom and study area as well. I have come to realize that I definitely learn better in a classroom setting than online, which is why I would definitely recommend the residential program. On a positive note, at the top and half hour, I can still hear the church bell chime and I can still walk around campus on these many acres for exercise and occasionally see someone else walking/running as well."
Second-year seminarian Mark De Young noted some of the accommodations made for those still here:
"Seeing as there are only a few people left on campus, and we aren't going to the physical classroom for instruction, the seminary assigned another room in the dorm to those who asked, in order that they (we) may study without the distractions found in our rooms (TV, stereo and the like). They also offered rooms in Jonas for married students that may have either no internet or slow internet. For the most part, I can be found either in my study room, my room or getting my meals from Katie Luther Hall."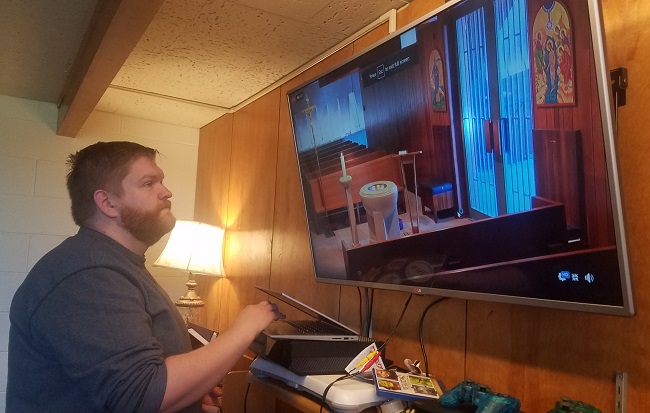 Fourth-year PhD candidate, Tsegaye Rebu (Rev. and Dean of the Mekane Yesus Seminary in Addis Ababa, Ethiopia, of the Lutheran Church in Ethiopia), spoke to the even broader changes that this pandemic has caused:
"The current time reminds us that life has definitely different versions. It offered me an opportunity to think deeply about the ups and down, the light and darkness, the happiness and sadness, health and sickness, richness and property, pleasure and depression etc. oriented time in this world. Covid-19 pandemic showed us an entirely different situation to pass through, events that were not expected before. It posed an automatic paradigm shift in life and work in our planet that turned regular studies to online, outside busy business to calm kind, office work to work from home, travels to stacks, social gatherings to physical distancing etc. to the extent of doubting our own hand to place on the surface of our face.
"It appears to be the time when totally new lessons are taken to prepare for future challenges. We as residential students are part of this experience and part of the world that is eagerly looking forward for good and hopeful time to come. This will absolutely happen and the smiling as well as shining time will come because God is Omnipotent to get it under control."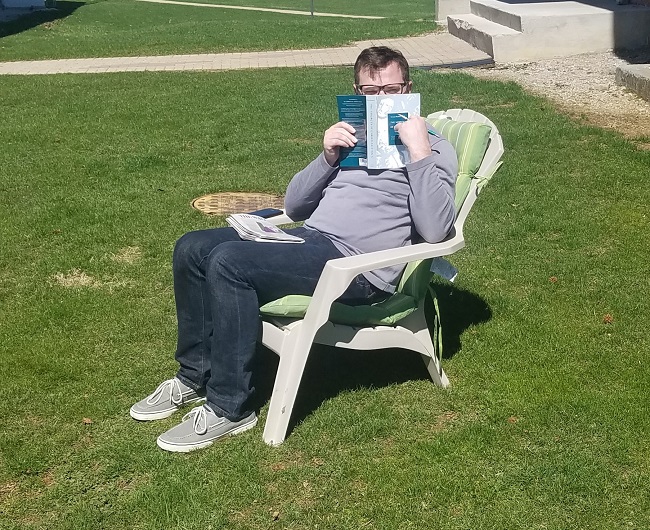 ---
Thank you to all the students who answered questions about what it was like living in the dorms throughout these days and to those who served as today's photographers (with thanks to Mark De Young, Nathan Wille, Tsegaye Rebu, and especially to Mark Gaschler, who sent most of these pictures and yet managed to keep himself out of all of them).