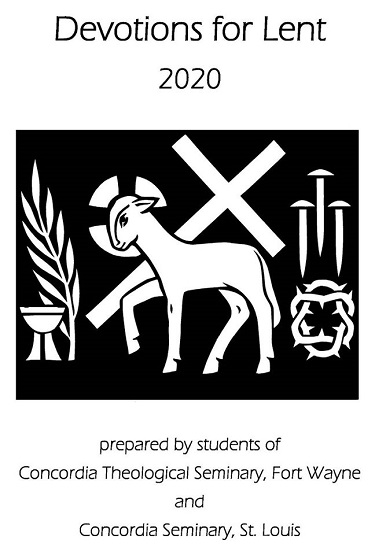 Reading: 1 John 3:16–18
Getting married and having a child has really opened my eyes about a lot of things. Maybe the most convicting aspect of this eye opening has been just how selfish I am. I was always selfish before, but now my own desires butt up against the needs of being a husband and father. There's a little piece of me that would much rather lay down my own life for my family than give up my preferences and desires, my free time and space.
We are followers of Jesus. Jesus denied himself and went to the cross. He invites us to do the same. It's part of our daily repentance, remembering our Baptism. Daily drown your selfish desires and love in deed and in truth as Christ loved us.
Prayer
Dearest Savior, You gave up the glory of heaven and became man for our sake, taking up Your cross and dying for us. Take our selfish ways and drown them in the waters of our Baptism that we may be raised again to live in love with one another; through Jesus Christ, our Lord. Amen
Hymn
Bane and blessing, pain and pleasure
By the cross are sanctified;
Peace is there that knows no measure,
Joys that through all time abide. (LSB 427:4)
Joseph Highley (Sem IV, CSL)