The CTSFW Military Project, headed by deaconess Carolyn Brinkley here on campus, has just about finished up another amazing missions opportunity to our military. One hundred Lutheran Service Books will be sent to the Marine Corps Recruit Depot chapel in San Diego, to be used for Protestant services led by Rev. Gleason Snashall (who received his SMP certification from CTSFW in 2015).
Each month, 1400 marines flow through this recruit depot, with an average Sunday attendance of 100+. Worshipers at the chapel will read, on the inside cover of each hymnal, this grateful message: "Thank you for your important work of being God's instrument of protection. The Lord Jesus bless you and keep you safely in His care."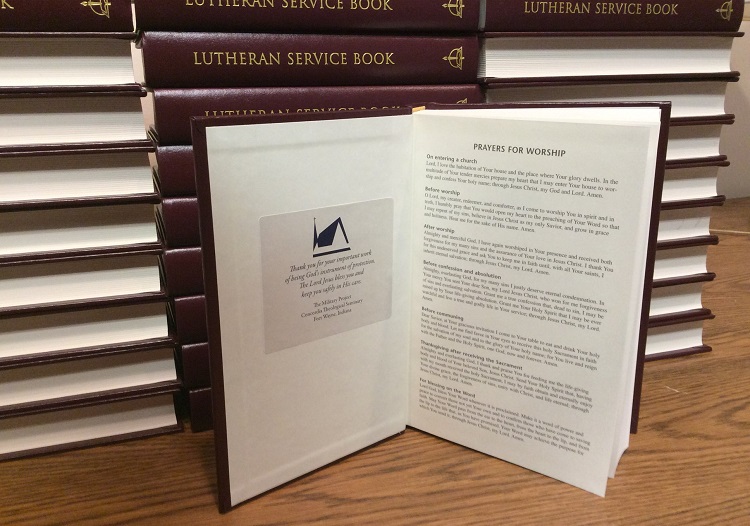 We pray for God's blessings on these hymnals as they bring the mercy of Christ through liturgy and song to those who protect us.