Prof. John T. Pless is another member of our faculty currently on the African continent. He was on his 21st teaching trip to South Africa, at the Lutheran Theological Seminary in Pretoria, teaching a two-week course for 35 students and pastors on "The Lord's Prayer in Luther's Catechisms."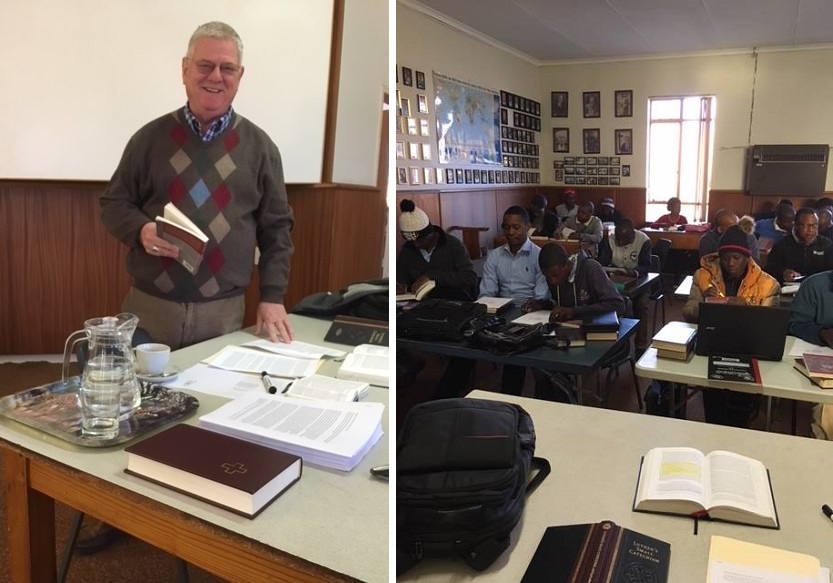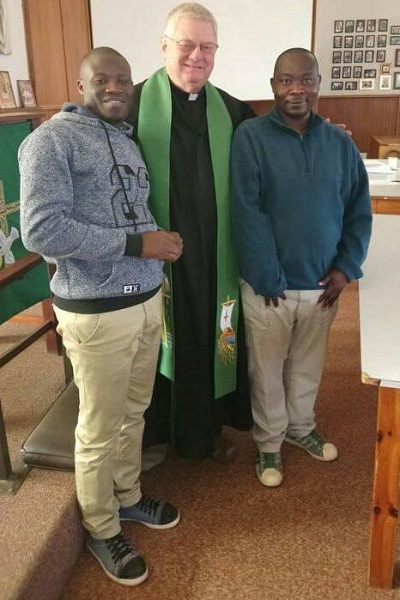 Dr. Pless's two-week course at the Lutheran Theological Seminary in South Africa ended last week with a final exam on the Lord's Prayer, after which he preached in chapel. He is with students Gentil Magala (left) and Eddy Nakala (right).
Dr. Pless will be in Pretoria until Wednesday, this time for a three-day continuing education workshop at a pastor's conference of the Free Evangelical Lutheran Synod in South Africa (FELSISA). He'll be speaking on Luther's reading of Psalm 37 as consolation in the face of injustice.