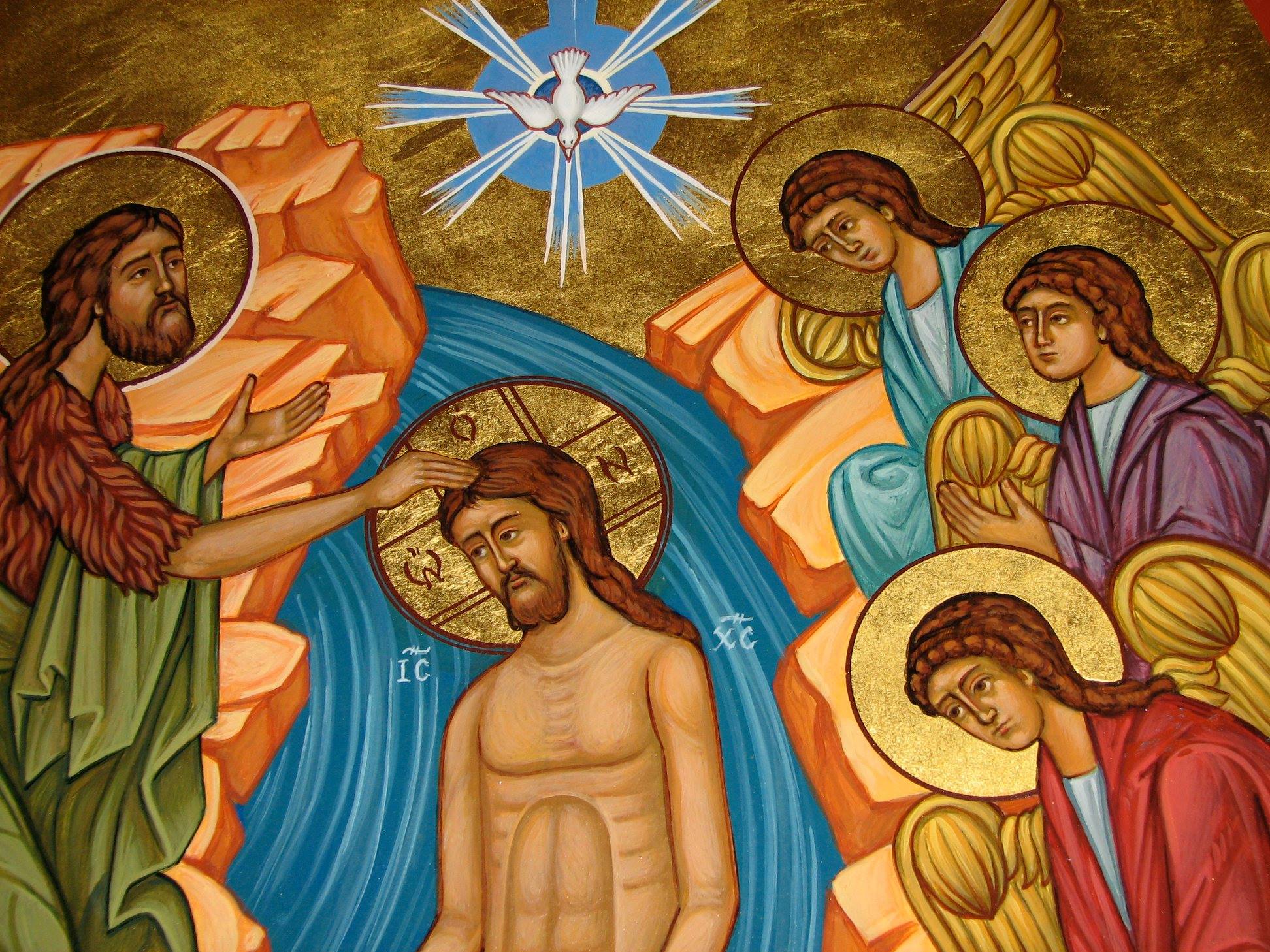 Today we remember – and celebrate – the Martyrdom of St. John the Baptist. From Mark 6:21-29:
But an opportunity came when Herod on his birthday gave a banquet for his nobles and military commanders and the leading men of Galilee. For when Herodias's daughter came in and danced, she pleased Herod and his guests. And the king said to the girl, 'Ask me for whatever you wish, and I will give it to you.' And he vowed to her, 'Whatever you ask me, I will give you, up to half of my kingdom.' And she went out and said to her mother, 'For what should I ask?' And she said, 'The head of John the Baptist.' And she came in immediately with haste to the king and asked, saying, 'I want you to give me at once the head of John the Baptist on a platter.' And the king was exceedingly sorry, but because of his oaths and his guests he did not want to break his word to her. And immediately the king sent an executioner with orders to bring John's head. He went and beheaded him in the prison and brought his head on a platter and gave it to the girl, and the girl gave it to her mother. When his disciples heard of it, they came and took his body and laid it in a tomb.
We can celebrate such a thing because of the race we have already won, the hope that allows us to mourn our grief as temporary, the promises long given and bought with the blood of the lamb, and a tomb that could not hold the Son of God, Jesus Christ our Lord. From Revelation 6:9-11:
When he opened the fifth seal, I saw under the altar the souls of those who had been slain for the word of God and for the witness they had borne. They cried out with a loud voice, 'O Sovereign Lord, holy and true, how long before you will judge and avenge our blood on those who dwell on the earth?' Then they were each given a white robe and told to rest a little longer, until the number of their fellow servants and their brothers should be complete, who were to be killed as they themselves had been.
And Romans 6:1-5:
What shall we say then? Are we to continue in sin that grace may abound? By no means! How can we who died to sin still live in it? Do you not know that all of us who have been baptized into Christ Jesus were baptized into his death? We were buried therefore with him by baptism into death, in order that, just as Christ was raised from the dead by the glory of the Father, we too might walk in newness of life.

For if we have been united with him in a death like his, we shall certainly be united with him in a resurrection like his.