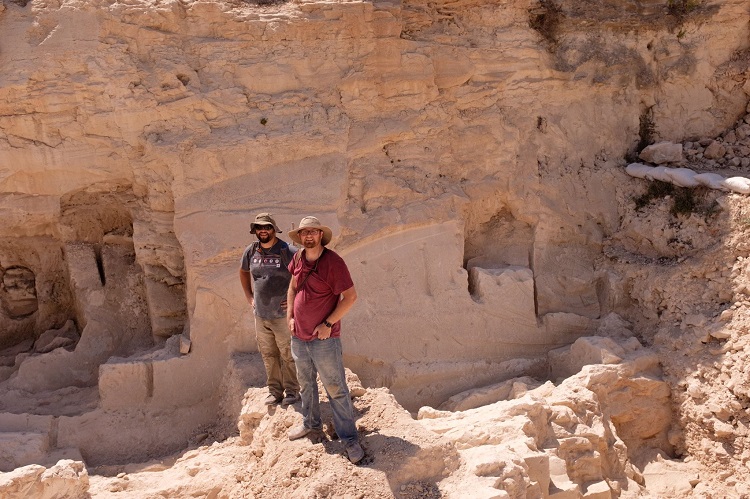 Yesterday's convocation hour featured students James Neuendorf and Joshua Schiff, who were involved this past summer in an archaeological dig funded by CTSFW's Lois Ann Reed Endowment for Biblical Archaeology. They called their presentation "From Dan to Beersheeba" or "Why CTS Students Absolutely Need to Go to Israel."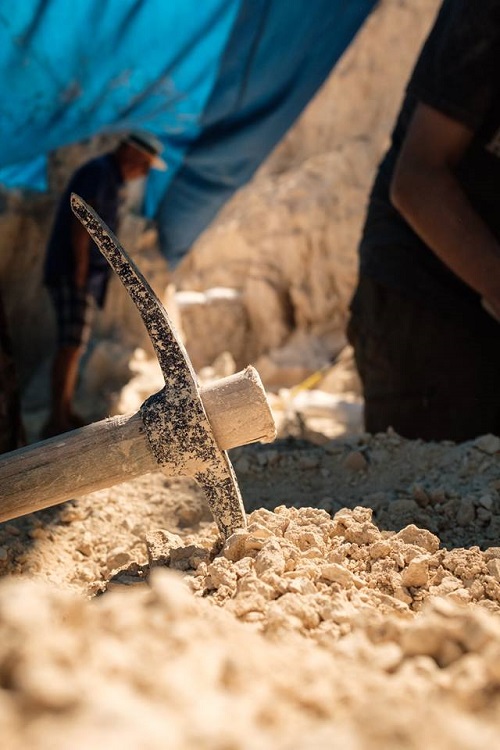 They began with Luke 2:15: "Let us go…and see this thing that has happened, which the Lord has made known to us." Like the shepherds running to see the Christ child (whose faith did not need to see to believe what the angels told them, but rather desired to see what they already believed), these students too wanted to see what they knew to be true. Though they couldn't see the Biblical events themselves by going to Israel, they could, in the words of James Neuendorf, "see the context of these real historical events."
The purpose of the dig itself was a last shot at testing Dr. Yonatan Adler's thesis: that ritual cleansing continued despite the destruction of the temple. The ritual cleansing refers to Leviticus 11:33: "And if any of them [things that are unclean] falls into any earthenware vessel, all that is in it shall be unclean, and you shall break it." It was very expensive to have to continually break your earthenware vessels, so the Israelites found a loophole by creating vessels out of stone, which would not have to be smashed to pieces whenever something unclean fell in them.
The students' (made up of mostly Israelis, with a couple of international students like our own two seminarians thrown in) were organized into teams, and each team were put in charge of a small square area in an old chalkstone deposit in Cana, Galilee, where these stone vessels would have been produced on site (they lived offsite, in a little town you may recognized: Nazareth). A metal detector was used to look for dateable material, like coins, which would be able to prove that this practice took place after the temple's destruction.
It took two weeks to work down to bedrock in a single square, even by digging more aggressively (using a type of hoe) than normal. They didn't have to be as careful in a stone quarry as you would in a site that contains a lot of household items. However, they didn't find much besides stone vessels, "which was fine with us because we don't really agree with Dr. Adler," Josh and James admitted with a grin.
They also had regular lectures in the afternoon and had the opportunity to visit digs not open to the public. To enrich the experience, they created study guides for each place they visited ("We went to every Biblical site not currently being hit with rockets"), filling their Bibles with notes.
One such place was Tabgha, the location of the feeding of the 5,000 (Matthew 14), which is also the location where Jesus asks Peter three times if he loves Him (John 21). In doing so, the seminarians realized that in two different times at the same location, Jesus told His disciples to feed His people. They felt the impact of how that would have struck the disciples themselves.
Matthew 14:16: "But Jesus said, 'They need not go away; you give them something to eat.'"
John 21:15: "When they had finished breakfast, Jesus said to Simon Peter, 'Simon, son of John, do you love me more than these?' He said to him, 'Yes, Lord; you know that I love you.' He said to him, 'Feed my lambs.'"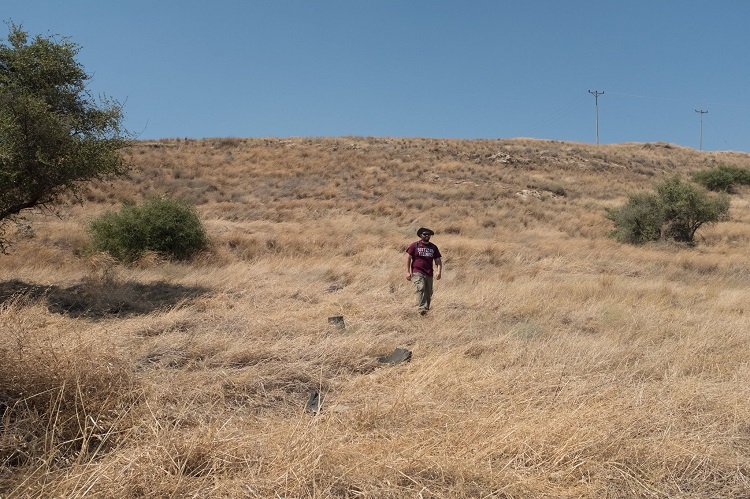 James and Josh said that one of the most valuable experiences and greatest opportunities was walking with and working alongside Israelis. Since their coworkers were primarily Jews, they ate kosher food three times a day, saw how it was for these men and women to keep the Sabbath, and got to experience what these restrictive laws would have meant day-to-day in Jesus' time, which is hard to capture simply by reading. Though some of the experience was modernized, it still provided context.
They were also, as they put it, "Stunned by how many questions they asked about Jesus." Though sharing your faith in Israel is illegal, you are allowed to answer questions, and their coworkers had many. There are a lot of Christian sites in but not a lot of Christians, despite the country's dependence on Christian tourism. Religious groups in Israel simply do not cross lines into each other's neighborhoods, so their coworkers had either barely or even never interacted with Christians before.
In fact, Dr. Adler, who was in charge of the dig, was getting so many questions from the Jewish students that he finally sat them all down and asked the seminarians to explain Christianity. Josh, a second-year, said with a laugh that he insisted they not start the talk until they woke up James, the fourth-year, who then walked them through Jesus as prophet, priest, and king. Later, when trying to explain the idea of a one-sided covenant (that God comes to us in salvation), James pointed out that the Lord's covenant to Abraham in Genesis 9 too was one-sided; that God – not Abram (as he was then known) – walked through the animals that had been cut in half. They rushed to their books. "There was an audible, 'He's right,'" James said.
That is itself typical. Jews in Israel do not actually know much about the Old Testament or even the Pentateuch (the first five books of the Bible). "They don't even know what the tabernacle is," Josh explained. Their lack of understanding of Christianity does not stem from a misunderstanding of the Christological aspects of the Old Testament, but rather a lack of knowledge of the Old Testament itself. The Jewish sects in Israel – of which there are many – long ago set aside Scripture for legalistic code.
James and Josh also had the chance to meet a Messianic Jew when visiting a replica of the tabernacle. The woman asked if they were Christian and, upon their "yes," spent the rest of the tour with a knowing look, winking at them as she pointed out aspects of the tabernacle that pointed to the Messiah. "If you can't see Jesus in every strand of this place," she said, "then you're blind."