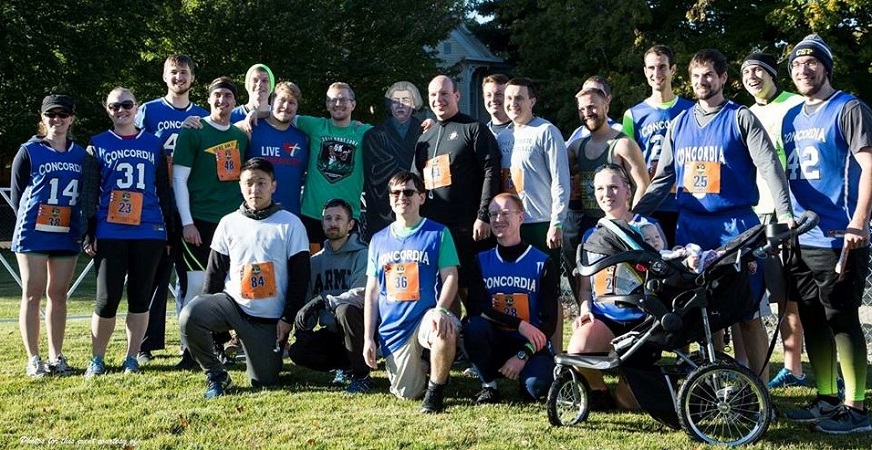 On Saturday, October 20, Immanuel Lutheran Church in Terre Haute, IN, hosted a 5K Brat Trot as a way to kick off Reformation week. The marathon itself had very German attributes: it included beer and brats. Since Terre Haute is almost exactly halfway between the two seminaries, our own seminarian Daniel Fickenscher organized our students into a CTSFW team while seminarian Austin Wellhousen from St. Louis organized a team from CSL, to meet and compete against each other for the "Hans Wurst" trophy, a traveling trophy gallon growler put up by the church.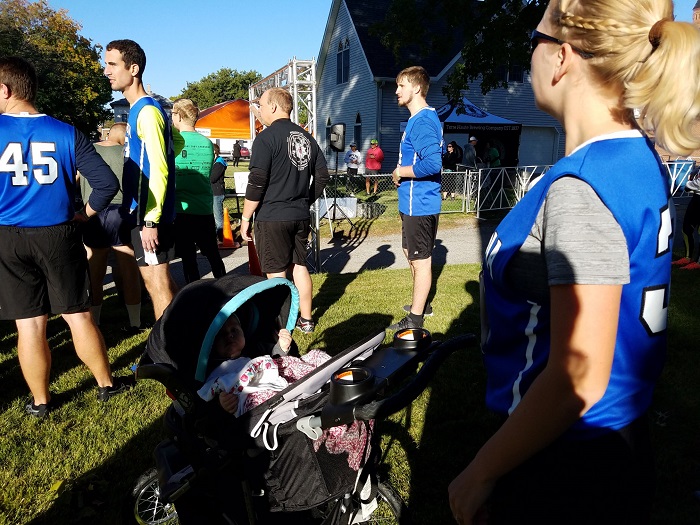 Immanuel (which, for note of interest, is where President Rast vicared back during his seminary days) graciously agreed to discount the entry fees for our two teams, and invited the students to spend the night in the parish center, feeding them a pasta meal on Friday. Though not everyone was able to make it the night before, by morning about 30 people from both seminaries came together for the 5K, most to run plus a couple to cheer. St. Louis seminarian Ahren Reiter came in first overall at 17:52 and our own Daniel Fickenscher placed third overall at 18:42.
‍‍‍‍‍‍ ‍‍
Victory, however, was ultimately ours. Because our top eight runners had the best finishes overall, Fort Wayne took home the Hans Wurst trophy over our brothers in St. Louis. Here's to holding onto it next year too. We look forward to seeing you there again, Concordia Seminary!