We have a handful of faculty overseas at the moment, taking advantage of the quarter break. One is Dr. John T. Pless, in Sweden at a mission conference. He gave two lectures at Immanuel Lutheran Church in Gothenburg, his first on "Confessing Christ in a Hostile Culture: A Lutheran Response to the New Atheists" and the second on "A Confessional Lutheran Approach to Missions Today."
Because of the location, he had the opportunity to reconnect with many friends, including pastors who had earned their STM at CTSFW. The names of these men and their connections to CTSFW can be found in the description of each photo.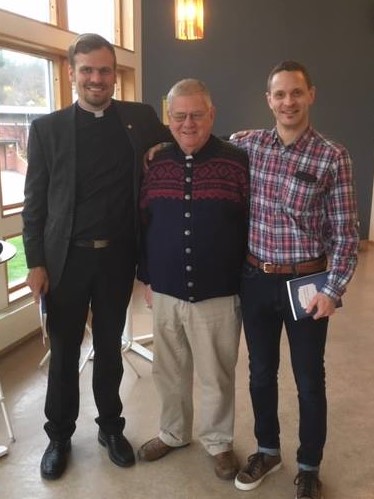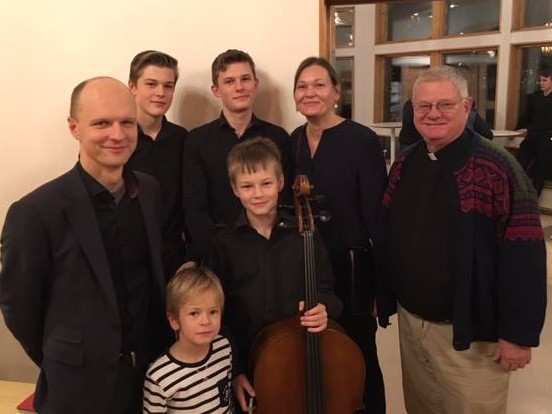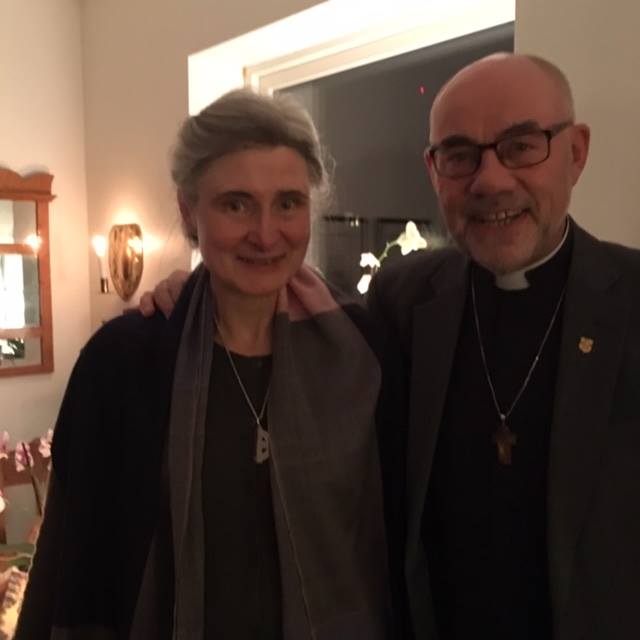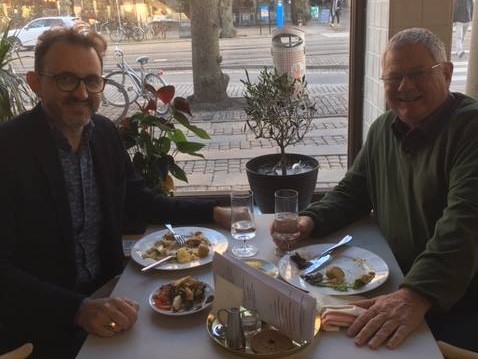 ---
Dr. Naomichi Masaki is another of our faculty currently out of the country, this time in Nigeria. He will be in Africa until this weekend, teaching at the Jonathan Ekong Memorial Lutheran Seminary in Uyo. His three classes are on the Lutheran Confessions, the Lord's Supper, and a Theological Seminar for all students, and will also preach at chapel every day .
Dr. Masaki has reported that the weather is very different from Fort Wayne (90 degrees Fahrenheit and "like being a sauna!") and he added this, concerning the seminary and his students:
"Quite encouraged by a confessional Lutheran atmosphere of the seminary. Thoroughly enjoying to study with eager and promising young pastoral students. Shortage of pastors and theologians is the urgent need of this growing church body. Let us remember this seminary in our ongoing prayers!"
He has also had the opportunity to visit the Rev. Dr. Christian Ekong, archbishop of the Lutheran Church of Nigeria at his headquarter office. Dr. Masaki expects that he will have further opportunities for preaching, teaching, and meeting others. "In the foreign field you will be asked to do something only on a very short notice," he wrote. "I am accustomed to it.
"I do know that I will be able to observe a funeral tomorrow morning. I will visit a village church on Sunday where I might be asked to preach. There will be a traditional kind of dinner on Wednesday next week at the seminary. And at the national convention perhaps I will be asked to bring a greeting from LCMS."
God's richest blessings to our brothers and sisters in Africa (and across the whole world), and to Dr. Masaki as he finishes his journey in Nigeria and returns back to us here in Fort Wayne in time for Winter Quarter.