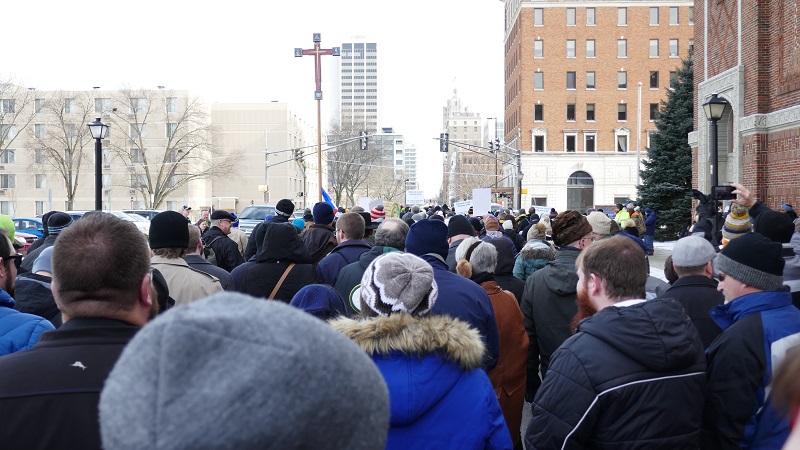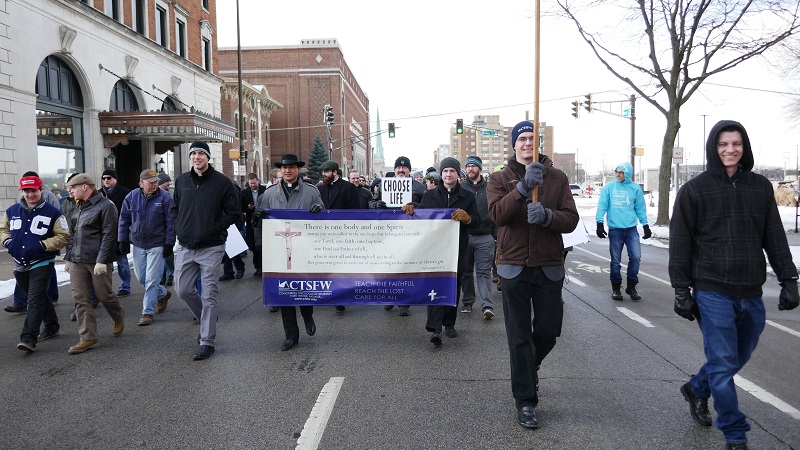 On Saturday, the CTSFW Life Team marched alongside many in our community into downtown Fort Wayne for the 45th annual March for Life. According to local news coverage, about 2,000 attended the Allen County March for Life, despite the bitterly cold temperature, marching from the University of Saint Francis Performing Arts Center (where a rally was held ahead of time) to the Federal Office.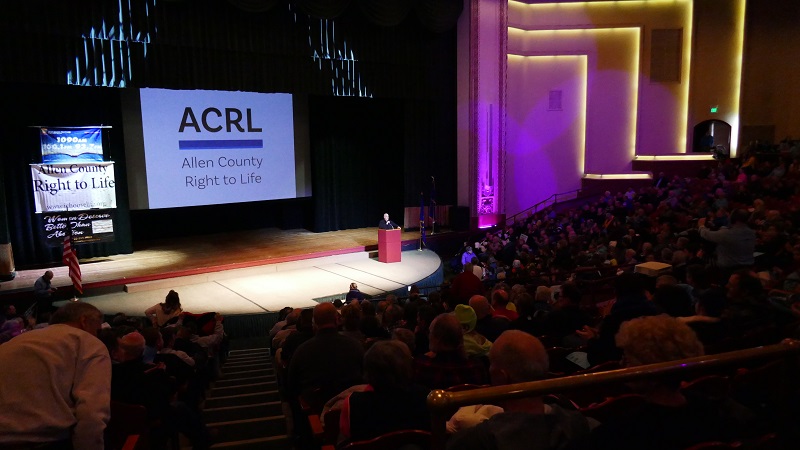 Dr. Peter Scaer, who serves as the Board of Directors President of the Allen County Right to Life, opened the rally with a prayer, using the opportunity to speak of the hope we have in Christ. Our seminarians, deaconess students, and anyone else who knew the words by heart (or had planned ahead and brought their hymnal with them) sang hymns as we marched behind the processional cross, including "A Mighty Fortress is our God," "Salvation unto Us Has Come," and LSB 666: "O Little Flock, Fear Not the Foe."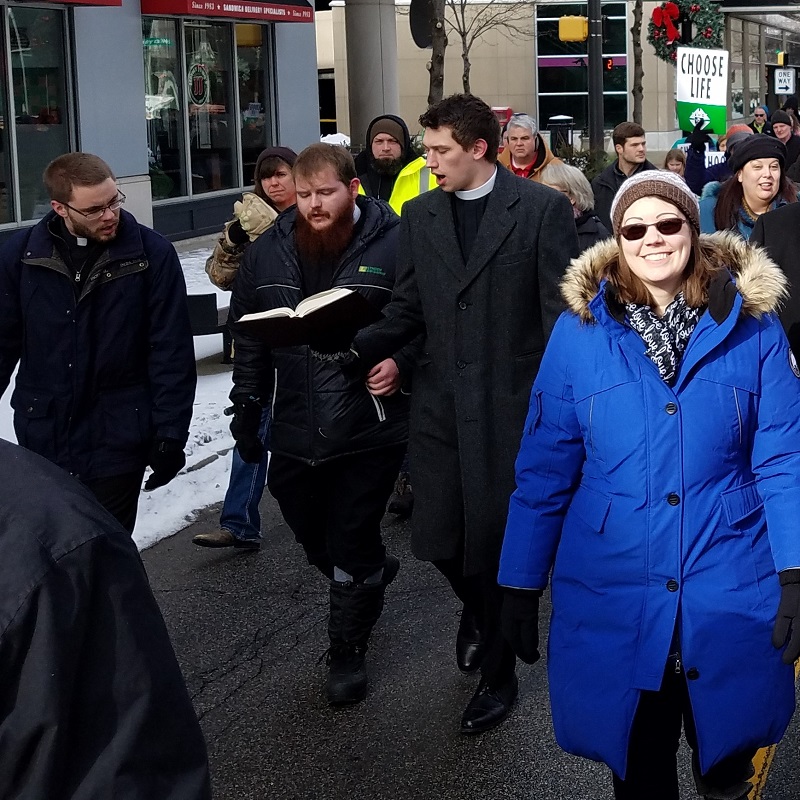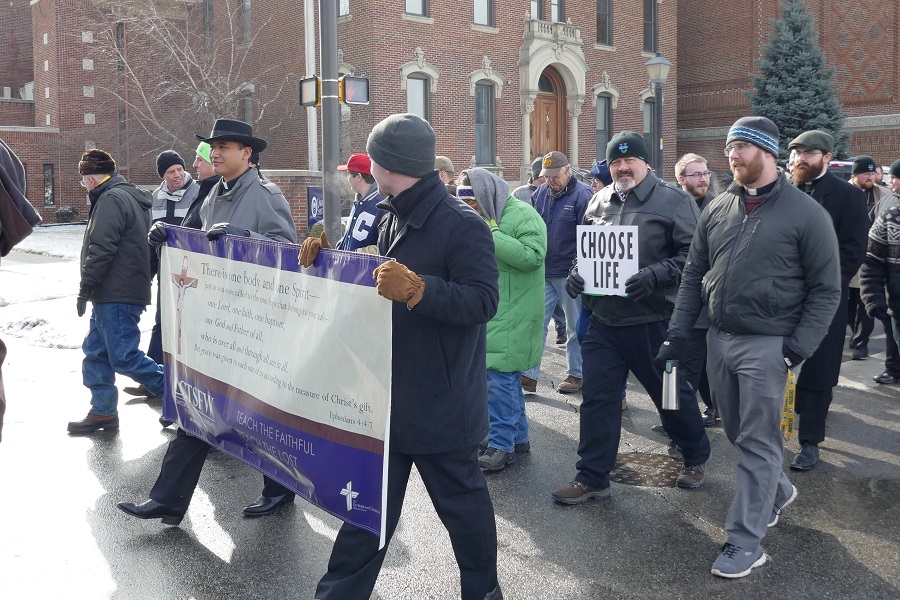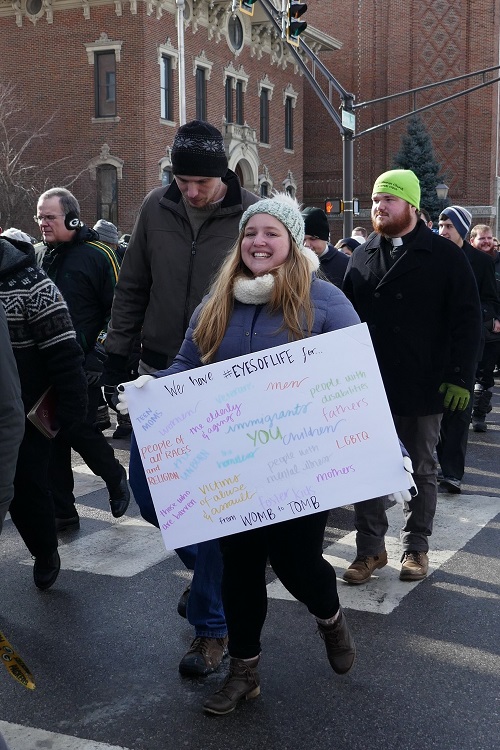 It was difficult to capture a shot of all the Lutherans in attendance at the march, as there were a heartening number from many of our Fort Wayne churches and schools, including CTSFW. Click on the large photo (the panorama of all the Lutherans in attendance) to get a closer look at both participants and their signs, letting you know where these Lutherans hail from.