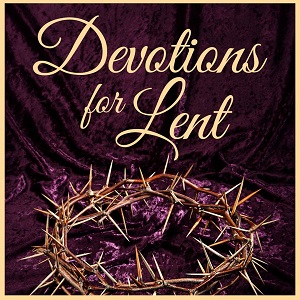 Jesus, may our hearts be burning
With more fervent love for You;
May our eyes be ever turning
To behold Your cross anew
Till in glory, parted never
From the blessèd Savior's side,
Graven in our hearts forever,
Dwell the cross, the Crucified.
LSB 423 st. 3
"And the Lord said to Moses, 'Make a fiery serpent and set it on a pole, and everyone who is bitten, when he sees it, shall live.' So Moses made a bronze serpent and set it on a pole. And if a serpent bit anyone, he would look at the bronze serpent and live."
Numbers 21:8-9
When the Israelites grumbled against Moses and God, saying, "Why have you brought us up out of Egypt to die in the wilderness?" they declared God to be a liar. He had promised to care and provide for them all the way to the Promised Land, but they failed to realize that they had all that they needed. The Lord then sent as punishment fiery serpents who would kill many Israelites with a deadly bite. However, as soon as the people repented over their false charge against their merciful God, He had Moses furnish a bronze serpent and lift it up on a pole so that all who looked upon it after having been bitten would live.
The bronze serpent, of course, isn't what saved them, but God's Word attached to it. Similarly, God calls us to look upon His incarnate Word, Christ the Crucified, who hung upon the cross to reconcile us grumbling sinners to our God, that we may be renewed to trust again in His promises to care and provide for us here and now on our way to the eternal Promised Land.
Let us pray: Most merciful God, grant us a steadfast faith that trusts Your promise that whoever believes in Your only Son should not perish, but have eternal life; through the same Jesus Christ, our Lord. Amen.
(Zachary Courie, Sem. IV)