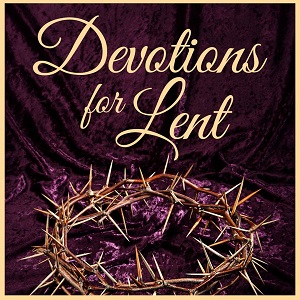 Bane and blessing, pain and pleasure
By the Cross are sanctified;
Peace is there that knows no measure,
Joys that through all time abide.
LSB 427 st. 4
"I have been crucified with Christ. It is no longer I who live, but Christ who lives in me. And the life I now live in the flesh I live by faith in the Son of God, who loved me and gave himself for me."
Galatians 2:20
One might speak of a great annoyance as the "bane of my existence," but for Christ His bane went way beyond any burden we could ever bear. His bane, that which caused him death, ruin, and woe, was the cross. He felt the pain for the punishment for all your sin.
But His love for you runs deeper than the nails that pierced His body, for from them flowed a well of blood that has washed you clean. Jesus hanging on the cross for you is your greatest blessing and pleasure. He interceded for you and you were right there with Him. It is true what Martin Luther says: "By faith you are so cemented to Christ that He and you are as one person."
Your sinful flesh met its end on the cross and now you live by faith. You are united to Jesus through your baptism into His death and so He is with you as you bear the crosses of this life. Since Jesus bore the cross in your place, He is yoked together with you day by day, making your burdens joyfully light. Because of His love, by faith we rejoice in counting our crosses as our blessings and pleasures.
Let us pray: Dear Lord Jesus, by Your crucifixion we have peace that knows no measure. Abide with us as we bear our crosses in this life so that we may rejoice in knowing that You are bearing them with us, through the same Jesus Christ our Lord. Amen.
(Carl Wendorff, Sem. IV)