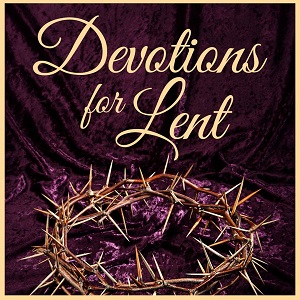 O dearest Jesus, what law hast Thou broken
That such sharp sentence should on Thee be spoken?
Of what great crime hast Thou to make confession,
What dark transgression?
LSB 439 st. 1
"Pilate addressed them once more, desiring to release Jesus, but they kept shouting, 'Crucify, crucify him!' A third time he said to them, 'Why? What evil has he done? I have found in him no guilt deserving death. I will therefore punish and release him.' But they were urgent, demanding with loud cries that he should be crucified. And their voices prevailed. So Pilate decided that their demand should be granted."
Luke 23:20-24
Three times Pilate affirmed Jesus' innocence: "What evil has he done?" But the crowd kept shouting, "Crucify him!" And there's Jesus, standing in silence. He is the spotless Lamb, led to slaughter. Soon, the shouting match ends with the headstrong demand of the crowd prevailing over Pilate's plea.
Shouting matches rarely turn out well. We desire to be heard over our neighbor. We want things our way and blame others for our mistakes. Like the crowds, we shout against all authority in what we say and do. Like Pilate we desperately want our plea for the innocent to be heard, but too quickly give up to sin's demands. This Lententide, repent and see the Lord of Life, giving Himself up on His cross for our sin and punished with our death.
O dearest Jesus, what law hast Thou broken? That such sharp sentence should on Thee be spoken? Jesus Christ, our God and Lord, willingly gave Himself over to the cross to pay for your crimes and die for your sins. And in the end, Jesus has the last word. In His resurrected glory He announces that your sins are forgiven.
Let us pray: O crucified Lord of Glory, for our crimes and transgressions You went to the cross to die. Grant us repentant hearts that we may recognize You as our substitute in Your cross and passion, that in Your death we receive life. It is in Your name we pray. Amen.
(Jeffrey Kyler, Sem. IV)