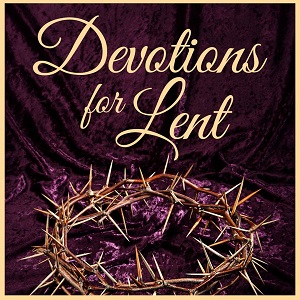 O mighty King, no time can dim Thy glory!
How shall I spread Thy wondrous story?
How shall I find some worthy gifts to proffer?
What dare I offer?
LSB 439 st. 8
"I appeal to you therefore, brothers, by the mercies of God, to present your bodies as a living sacrifice, holy and acceptable to God, which is your spiritual worship."
Romans 12:1
What exactly is the purpose of fasting for Lent? Many people will claim that this is a good thing to do, but why? In Romans 12 it is considered a good thing to present your body as a living sacrifice. In fact, this is considered acceptable and even holy to God. It is considered to be a spiritual worship as well. This is a reason why fasting is a good thing—but the first half of this verse must not be left out. This good act can only be carried out by the mercies of God.
God reveals His mercy to us through His only begotten Son, Jesus Christ, and His death and resurrection. In our baptism our sin is buried and we are raised in newness of life with Christ. It is in this newness of life that we are able to present ourselves as a living sacrifice, which is holy and acceptable to God.
Let us pray: Lord God, heavenly Father, You have revealed Your mercies to us through Your Son, Jesus Christ, that by His death our sin would be paid for and by His resurrection we would no longer be slaves to sin, but free in Christ to serve You. Through Jesus Christ, our Lord. Amen.
(Kyle Mullins, Sem. 1)