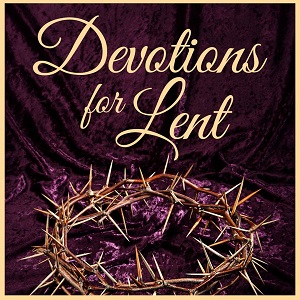 O wondrous love, whose depth no heart hath sounded,
That brought Thee here, by foes and thieves surrounded!
All worldly pleasure, heedless, I was trying
While Thou wert dying.
LSB 439 st. 7
"In this is love, not that we have loved God but that he loved us and sent his Son to be the propitiation for our sins."
1 John 4:10
During the season of Lent, we are reminded that we are sinful and unworthy of God's mercy. We have inherited sin through our first parents, Adam and Eve. We are in need of a Savior. But it was because of God's love that He sent His only Son to die for us as that Savior. We did nothing to deserve this love.
John 3:16-17 testifies to this reality: "For God so loved the world, that he gave his only Son, that whoever believes in him should not perish but have eternal life. For God did not send his Son into the world to condemn the world, but in order that the world might be saved through him." It is only through God's work that we are saved not by anything that we do, but through His grace and mercy. During the season of Lent, we gather together as the Body of Christ and look forward to Christ's crucifixion. It is on His cross where our Savior died for us. On this cross we see that God loved us.
Let us pray: Heavenly Father, we know that we are by nature sinful and unworthy of Your grace and mercy. We give thanks that, through Your wonderful love for us, You have sent Your only Son, Jesus Christ, to save us. We pray that You would help us to daily and faithfully follow You, through Jesus Christ, our Lord. Amen.
(Stephanie Wilde, Deaconess Student)