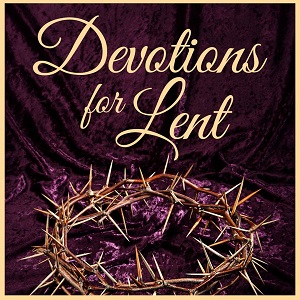 Jesus, I will ponder now
On Your holy passion;
With Your Spirit me endow
For such meditation.
Grant that I in love and faith
May the image cherish
Of Your suff'ring, pain, and death
That I may not perish.
LSB 440 st. 1
"For he was teaching his disciples, saying to them, 'The Son of Man is going to be delivered into the hands of men, and they will kill him. And when he is killed, after three days he will rise.' But they did not understand the saying, and were afraid to ask him."
Mark 9:31-32
Jesus' mission from the very beginning was to be delivered into the hands of men to die for the sins of all people. The disciples had great difficulty with Christ's teachings about His impending death. It all sounded so strange and ominous that the disciples were driven to silence by the fear that these teachings caused in them. Why would the promised Messiah, who came to rescue Israel, allow Himself to be killed? It didn't make sense to them, and the thought of losing their beloved Christ was too much for them to bear. But thanks be to God that the truth of what Jesus taught and the accomplishment of His work is not dependent on our own understanding!
Jesus WAS delivered into the hands of men and He WAS killed in His crucifixion. He DID rise again on the third day, just as He said He would. His earthly work was far grander than healing and feeding those in need. He came to heal and to feed the spiritual need of all mankind. We needed to be saved, and that's what He did.
Let us pray: Lord God, gracious Father, Your will and ways often work beyond our understanding. Send us Your Holy Spirit to comfort us as we read, mark, learn, and inwardly digest Your Word, so that we may, with all boldness and confidence, trust that everything You do is for the good of Your dear children, through Jesus Christ, our Lord. Amen.
(John Baseley, Sem. I)