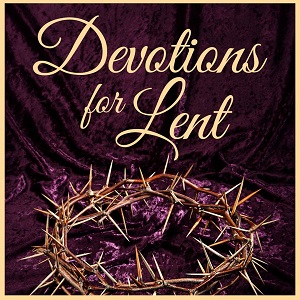 And when, dear Lord, before Thy throne in heaven
To me the crown of joy at last is given,
Where sweetest hymns Thy saints forever raise Thee,
I, too, shall praise Thee.
LSB 439 st. 15
"Henceforth there is laid up for me the crown of righteousness, which the Lord, the righteous judge, will award to me on that day, and not only to me but also to all who have loved his appearing."
2 Timothy 4:8
St. Paul's second letter to Timothy was the last letter he would ever write. Paul stood facing the narrow gate of death as he awaited execution at the hands of the Romans. Death was near and Paul stood knowing that his Savior was waiting for him; yes, even at his very side until the end. He knew that his departure from this earth was not victory for the forces of darkness, but a new birth which had begun in his baptism. His dear Savior had washed him clean, claimed him as His own dear child, and was now waiting to crown him with eternal life. St. Paul stood rejoicing in the face of death.
We too live on this earth knowing that death may come at any moment. But rejoice! We don't have to live in fear, anxiety, or doubt. Jesus appeared to abolish death for us. Our Heavenly Father gave us His Son to wear a bloody crown of thorns and carry our burdens into His death on the cross, where He won for us the crown of righteousness. We can live in peace and joy knowing that Jesus took us in His arms at the baptismal font, washed us clean, and delivered us from sin, death, and the devil. At that moment He claimed us as His own dear children; He won't ever let us go. Our loving Savior continues to feed and nourish us with the very body that suffered and died on the cross and the very blood that poured from His hands, feet, and side.
So take heart, brothers and sisters! We live in Christ! And we rest secure in His loving arms until the Last Day when, like St. Paul, we too will sing, "To me the crown of joy at last is given!"
Let us pray: Lord God, Heavenly Father, You gave Your Son into death for us. Through His suffering and death, You have given us life. Keep us steadfast in true faith throughout our days until our loving Savior appears once again and gives us the crown of eternal life, through Jesus Christ, our Lord. Amen.
(Jason Zoske, Sem. I)