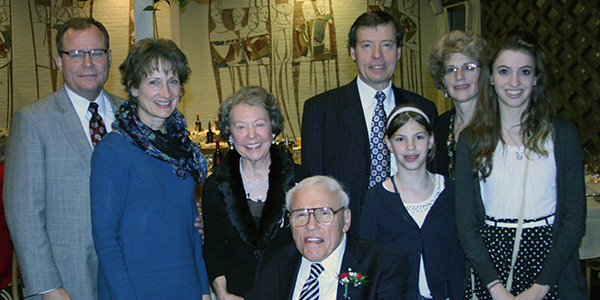 The Rev. Dr. Walter A. Maier II, eldest son of Lutheran Hour founder Dr. Walter A. Maier, entered hospice care early in October, knowing that when he returned home it would not be to his earthly address. While visiting him in hospice on October 8, 2019, President of the Indiana District, the Rev. Dr. Daniel Brege, presented Dr. Maier II with a plaque honoring his 70th anniversary in pastoral ministry. He had originally planned to present it to him at the Indiana District Pastors' Conference taking place this past week. Instead, at 12:15 p.m. on Thursday, October 24, Dr. Maier II entered through the gates of heaven, called home into the arms of his Savior.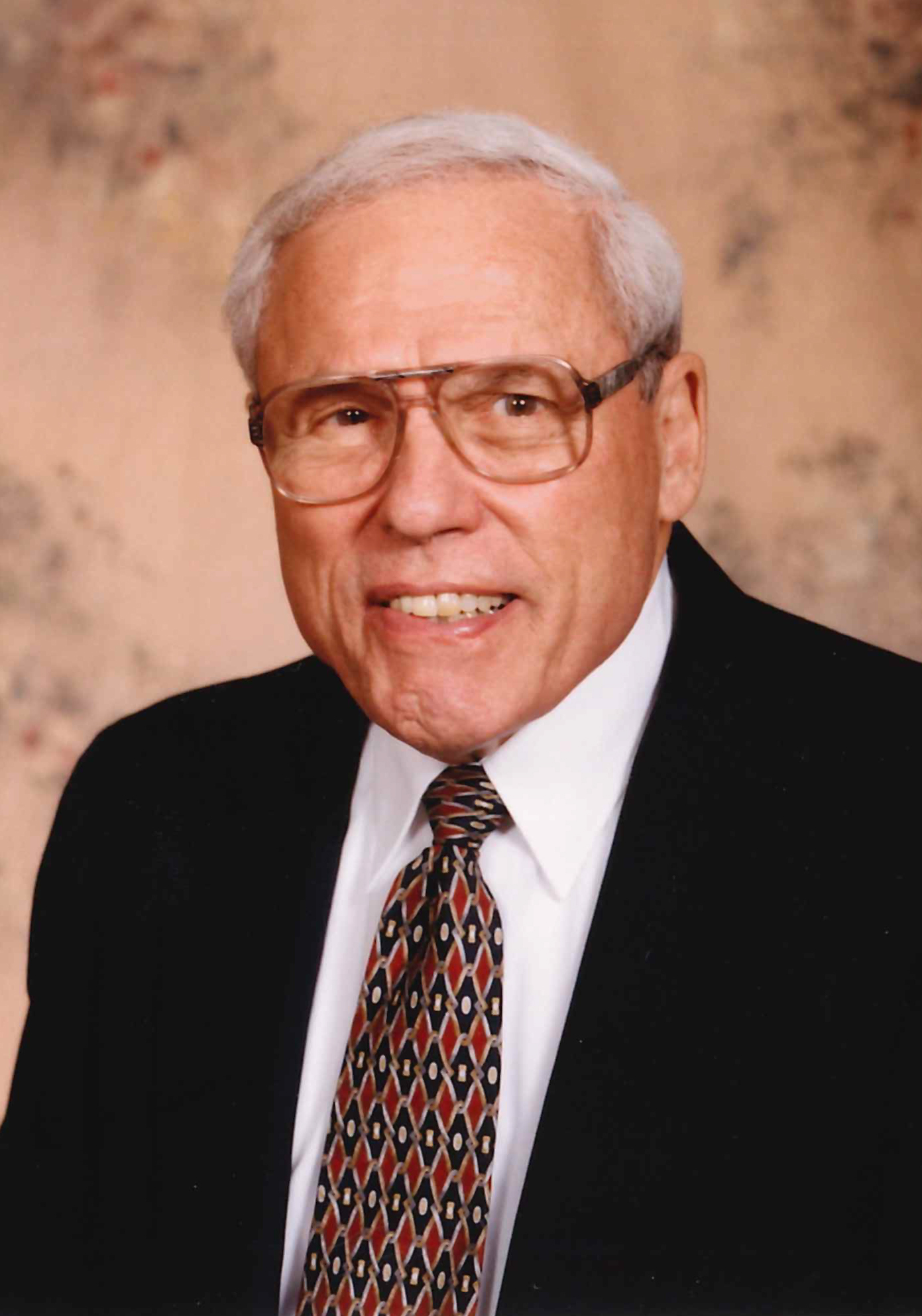 Born on June 24, 1925, Dr. Maier II attended Concordia Seminary, St. Louis, where his father served as a professor, and graduated with a Bachelor of Arts in Exegesis and Systematics in 1948. A year later, he received a Master of Arts in Classical Languages from Washington University in St. Louis. On September 11, 1949, his father ordained and installed him at Faith Lutheran Church, a rural congregation in Elma, New York, where he met his future bride, Leah M. Gach. They were married in 1951 and had two sons, Walter III and David.
Dr. Maier II later served a suburban congregation in Levittown, Pennsylvania (Hope Lutheran Church, 1954-1960), then an urban church in Milwaukee, Wisconsin (Hope Lutheran Church, 1961-1965), where he could teach religion and Greek classes at nearby Concordia College. He then accepted a call to Concordia Theological Seminary (CTS), which was located in Springfield, Illinois, at the time. While teaching at the seminary in Springfield, he completed two degrees from the seminary in St. Louis, a Master of Sacred Theology in 1967 and a Doctor of Theology in 1970. Both degrees were earned in Exegetical and Systematic Theology.
Having joined the CTS faculty in 1965 (which would move to Fort Wayne 10 years later, becoming known as CTSFW), he taught New Testament Exegetical Theology full time at the Seminary for the next 35 years, until 2000. For the next 13 years, he taught Greek readings part time, until formally retiring in August of 2013. After his retirement, the Rev. Dr. Charles A. Gieschen, Academic Dean at CTSFW, wrote of his former professor and colleague: "His rapid-fire lecture style, his faithfulness to the biblical text and his attacks on the Historical Critical Method contributed to his popularity as a speaker in the LCMS and his advancement in rank to associate professor (1968) and professor (1973)" ("Dr. Walter A. Maier: A True Servant of God." For the Life of the World 17, no. 4, December 2013).
Besides his many "spiritual sons" from his 48 years of teaching at CTSFW, Dr. Maier II and Leah's two sons also followed in their father's footsteps, studying at the Seminary where their father taught. The Rev. Dr. Walter A. Maier III now serves as Professor of Exegetical Theology at CTSFW and the Rev. Dr. David P.E. Maier is President of the Michigan District. "My father has been a wonderful teacher and example for me all my life," Dr. Maier III explained to Dr. Gieschen for the 2013 article. "He has shown me what it means to be a father, pastor, professor, scholar and churchman, that is, a true servant of God, one motivated and empowered by Christ."
Alongside his years in the parish and as a seminary professor, Dr. Maier II served in various positions in the Eastern and South Wisconsin Districts; as Chairman of the Department of Exegetical Theology, Academic Dean, Vice-President, and Director of the Distance Education Program Leading to Ordination(DELTO) at CTSFW; as a vice-president of the LCMS from 1973-1995; and received an honorary Doctor of Humane Letters from Concordia College, Bronxville, New York, in 1999.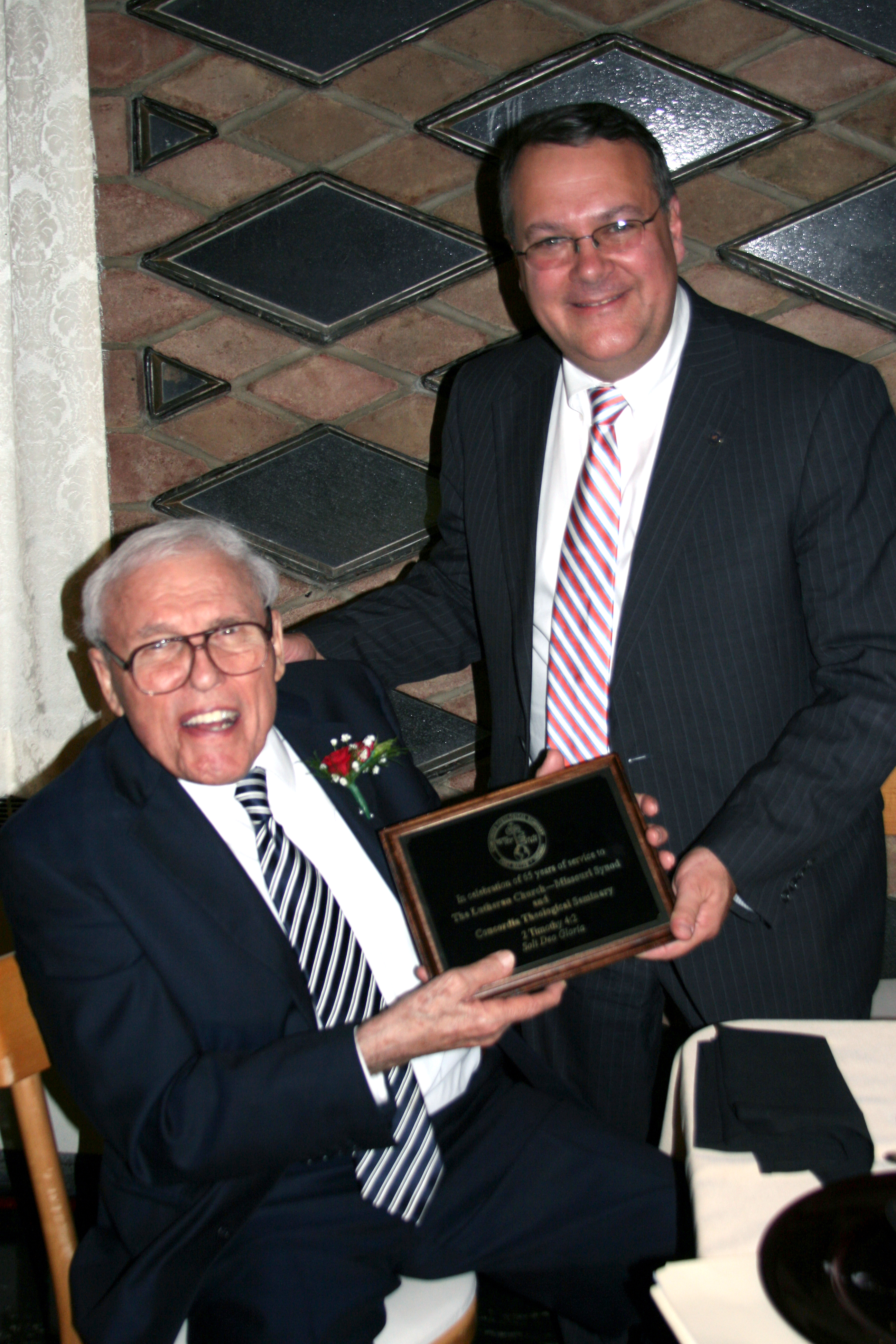 In 1996, while chairing the Seminary's 150th anniversary committee, Dr. Maier II wrote the following in the January–April Issue of Concordia Theological Quarterly: "From the time the first classes were taught in the parsonage of St. Paul's Lutheran church in Fort Wayne, in October of 1846, until the present, when the seminary occupies a beautiful campus of two hundred acres near the St. Joseph River, this 'school of the prophets' has served as God's instrument in preparing over four thousand men for the ministerium of The Lutheran Church–Missouri Synod. It has also, through its graduate and extension programs, assisted in the advanced theological education of many pastors through the years. These are great blessings from, and grounds of profound gratitude to, the Lord of the church. These are many reasons for the seminary and the church to rejoice during the current celebratory period."
So, too, we give thanks to God for the great blessings we have received even as we mourn the passing of His servant, Dr. Maier II, while also rejoicing that he has been called home to his eternal rest. "This week, CTSFW and our Synod lost a faithful pastor and vigorous theologian," said CTSFW President, the Rev. Dr. Lawrence R. Rast, Jr., another former student and colleague of Dr. Maier II. "For seven decades Dr. Maier dedicated himself to the study, teaching, and proclamation of God's Word. Few are blessed with the length and breadth of service to our Lord demonstrated by Dr. Maier. But even more importantly, the Maier family mourns the loss of a faithful and loving husband, father, grandfather, great-grandfather, and brother. With Advent just around the corner, the entire CTSFW community prays with the Maier family as we all anxiously await our Lord's coming and that day when we will be reunited with all the saints in heaven."
Dr. Maier's funeral will be held at 11:00 a.m. on Thursday, October 31st, at St. Paul Lutheran Church in Fort Wayne (1126 S. Barr St., Fort Wayne, IN 46802). The viewing will be held both the day before at Hockemeyer and Miller Funeral Home from 2:00–4:00 p.m. and 6:00–8:00 p.m. on Wednesday, October 30th, as well as an hour before the service at St. Paul's on Thursday, October 31st, at 10 a.m.