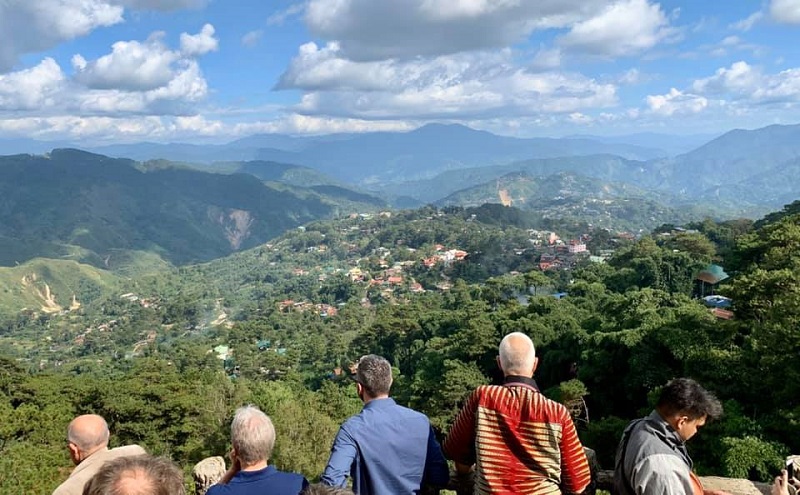 A couple of weeks ago, two of our professors of Systematic Theology, Dr. Naomichi Masaki and Dr. Roland Ziegler, attended the 7th World Seminaries Conference of the International Lutheran Council in Baguio City, Philippines. Dr. Masaki shared greetings on behalf of President Rast and Dr. Ziegler spoke at the conference, expanding on the theme: "Confessional Lutheranism: Doctrinal Identity in Different Cultural Contexts."
Many different cultural contexts were presented at the conference, as evidenced by the participants and speakers who hailed from many different countries. Besides our own representatives from CTSFW (and a colleague from CSL, Dr. Joel Biermann, who served as a speaker for the North American perspective), the additional cultural contexts were presented by:
Asian perspective: Dr. Samuel Thompson, Professor of Theology at Concordia Theological Seminary in Nagercoil, India
European perspective: Dr. Christoph Barbrock, Professor of Practical Theology at Lutherische Theologische Hochschule in Oberursel, Germany
African perspective: Rev. Dr. Nicolas Salifu of the Evangelical Lutheran Church of Ghana
Latin American perspective: Rev. Samuel Fuhrmann of the Evangelical Lutheran Church of Brazil
During the conference, President Matthew Harrison of the LCMS and President Gijsbertus van Hattem of the Evangelical Lutheran Church in Belgium signed a document finalizing altar and pulpit fellowship between our church bodies. Rev. Dr. Timothy Quill, CTSFW Professor Emeritus, was also appointed as next General Secretary of the ILC.
Dr. Masaki reported that it was a delight to greet the conference hosts. He spoke at the Luther Academy Conference for pastors and church workers at the Lutheran Center in Manial and also served as a guest professor at the Lutheran Theological Seminary & Training Center in Bagui City about a month and a half prior to the conference. Students from the seminary served the conference (you can spot them in the pictures wearing their "uniform" with Luther's Rose on their jackets), and he was delighted to see them alongside the faculty, pastors, and saints of the Lutheran Church in the Philippines.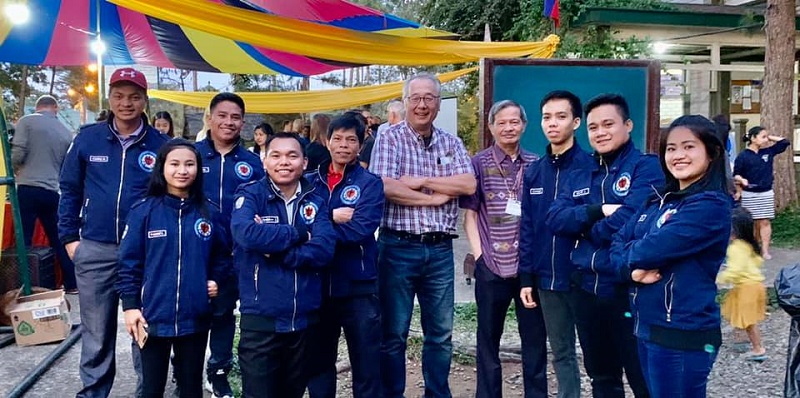 He also shared a story, told by Rev. Jon Albert Saragih of Luther Theological Seminary of Indonesia. In Rev. Saragih's school days (grade to high school), he learned Japanese, the Bible, and other subjects from Miss Machiko Chigane, a former missionary to Sumatra from West Japan Evangelical Lutheran Church. "Chigane sensei was a member of North Osaka Lutheran Church where I grew up," Dr. Masaki wrote on his Facebook page, explaining the connection between the two men. "She was an active leader in the congregation. So delighted to hear his story!"
You can read more about the 7th World Seminaries Conference, including details about each of the presentations, at the International Lutheran Council's website. The articles covering the conference can be found HERE.