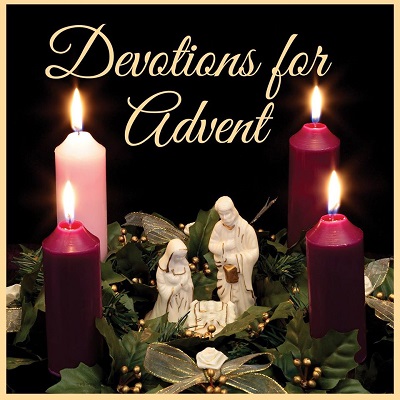 O Adonai
O Adonai, and leader of the House of Israel, who appeared to Moses in the fire of the burning bush and gave him the Law on Sinai:
Come with an outstretched arm and redeem us.
Reading: Luke 21:25–36
It was our Lord who spoke to Moses from the burning bush. It was also our Lord who led the people Israel in a pillar of cloud by day and a pillar of fire by night. On the day of His crucifixion, thick clouds covered the sky and it became as night. So too, on the last day, He will come, descend-ing upon a cloud in great power and glory. We receive this glorious Savior under the veil of words, water, bread, and wine, but on that last day the veil will be removed and all eyes will behold His glory.
Prayer: O ruler of the house of Israel, You have come to Your people in fire, cloud, thunder, lightning, and, at the last, in flesh. Send to us Your Holy Spirit, that we would be sustained in faith by Your Holy Word and Sacraments until that glorious day when we shall see You face to face. Amen.
Hymn LSB 357:3
O come, O come, Thou Lord of might,
Who to Thy tribes on Sinai's height
In ancient times didst give the Law
In cloud and majesty and awe.
Rejoice! Rejoice! Emmanuel
Shall come to thee, O Israel!
(Mark Kranz, Sem IV)