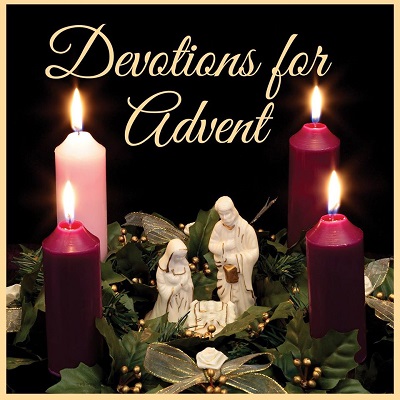 O Oriens
O Dayspring, splendor of light everlasting:
Come and enlighten those who sit in darkness and in the shadow of death.
Reading: Luke 1:67–79
Who are the ones who sit in darkness? We are the ones in the shadow of death. Our lives are consigned to blackness. Our sins have committed us to the depths. O splendor of light everlasting, cast Your light upon us that we may live! Deliver us from our enemies, sin, death, and the devil. O Dayspring of light, come quickly! Seek us out, O Shepherd from on high. Give us life that we may grow, O Branch of Jesse's tree. For You have visited and redeemed Your people. For in You are the tender mercies of our God; the sunrise that has visited us from on high. You are our hope, O Lord Jesus Christ!
Prayer: O Lord Jesus Christ, You have come to Your people and redeemed them. You have shed light on those in darkness. Come to us now in Your Holy Word and Sacrament that, having received full pardon for our sins, we may find peace with You forever. This we humbly ask in Your name, where, with the Father and the Holy Spirit, You live and reign; one God, now and forever. Amen.
Hymn LSB 357:6
O come, Thou Dayspring from on high,
And cheer us by Thy drawing nigh;
Disperse the gloomy clouds of night,
And death's dark shadows put to flight.
Rejoice! Rejoice! Emmanuel
Shall come to thee, O Israel!
(Jonah Domenichelli, Sem IV)