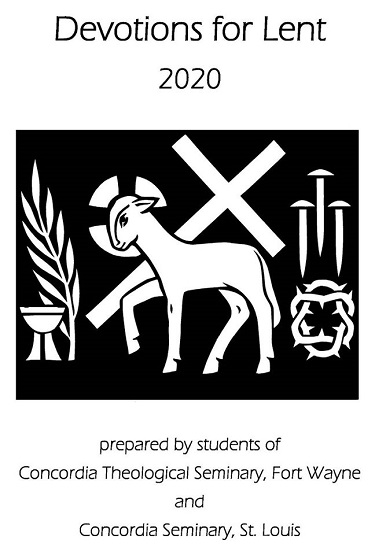 Reading: 2 Peter 2:4–10a
God takes sin seriously. Peter makes this abundantly clear with the three examples from the Old Testament he provides. God does not spare the angels who rebelled against him. He does not spare the sinful world in the days of Noah but wipes out the ungodly with the great flood. He reduces Sodom and Gomorrah to a pile of rubble because of their evil ways. God is holy and cannot remain inactive when unholiness comes into His presence. He destroys sin with His righteous wrath.
But you, just like Noah and Lot, have been made righteous by the blood of Jesus poured out on the cross. You have been spared from the wrath of God because of Christ. Even though you dwell in the midst of unrighteous people doing wicked things and are harassed by the devil's temptations, the Lord hears the tormented cries of your righteous soul. Just as He rescued Noah and Lot in days of old, He will rescue you from trials. No matter what the devil and wicked men do to you, they cannot take you out of His hand. We ask our gracious God to cast away our sin and to see in us only Christ's righteousness.
Prayer
Heavenly Father, You know how to rescue the godly from trials. Grant that we be spared from your righteous wrath on account of the blood of Christ, that we might be preserved until Christ's return and dwell with You eternally; through Jesus Christ, our Lord. Amen.
Hymn
In all the strife
Of mortal life
Our feet will stand securely;
Temptation's hour
Will lose its pow'r,
For You will guard us surely.
O God, renew
With heav'nly dew
Our body, soul, and spirit
Until we stand
At your right hand
Through Jesus' saving merit. (LSB 714: 3)
Anthony Mandile (Sem II, CTSFW)