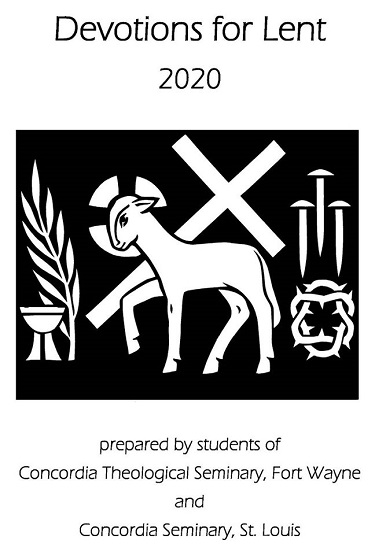 Reading: 1 John 2:7–14
Our society is obsessed with all things new. New is always better. As soon as a new phone comes out the old one's value decreases. New and old are always put up against each other as opposites or antonyms. Today, however, John gives us a command that is old but also new, "which it is true in him and in you" (v. 8): the command to love your neighbor. This is not a request or an option but a command. An old command. One God gave Moses on Mount Sinai through the Second Table of the Law. God has commanded us to love our neighbors from the start.
However, it is a new command because it is fulfilled. It's not fulfilled through you. No, it is fulfilled through Christ and what He has done for you. It is fulfilled by the Spirit working through you. In fact, you have failed at keeping this command. But your failures have been forgiven! Simply because you have known the Father and received His name at your Baptism.
At your Baptism you became one of His beloved, little children. God made you promises, a promise to strengthen you, a promise to forgive you, and a promise to let His light shine upon you and to keep you from darkness.
Prayer
Most holy God, the everlasting light of the universe, we pray that You might strengthen us so that we may stay in Your light and reflect Your love onto our neighbors; through Jesus Christ, our Lord. Amen.
Hymn
The Lord is my light and my salvation,
The Lord is the stronghold of my life.
Since the Lord is my life, my strength, and my all,
Whom then shall I fear?
There is one thing I ask of the Lord:
To dwell in His house forever,
To gaze on the beauty of the Lord
All the days of my life. (LSB 723:1)
Tim Barber (Sem II, CSL)