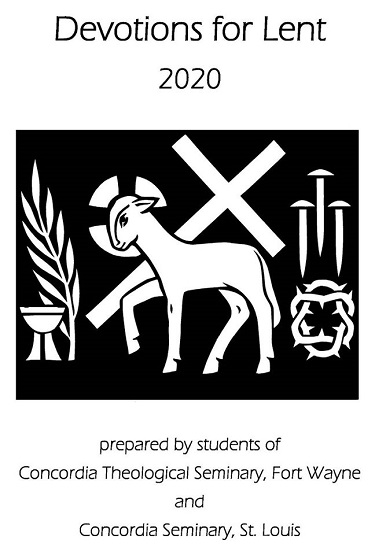 Reading: 1 John 2:26–29
We live in a world that is constantly trying to deceive us. What is truth and what are lies can be hard to decipher. We live in a world where "fake news" is more prevalent than "true news." This couldn't be truer than in the lives of believers. We constantly face the devil, who strives to deceive us and lead us astray from Christ. He works tirelessly to keep people from God and the power He gives.
Luckily, you're baptized. You have been anointed with the Spirit. Christ now abides in you through His Spirit, the Holy Spirit who teaches you the truth. The truth that Jesus Christ died for you. The truth that the God of Abraham, Isaac, and Jacob is the one true God and He loves you. The truth that through your Baptism you are now God's child and have been forgiven. The truth that you have been justified by grace through faith alone. A wonderful gift that we can take solace in. The reality is that we do not have to hide in shame when Christ comes. Rather, we can look forward to His coming with expectant joy looking forward to eternity with Him.
Prayer
Most holy God, the giver of great gifts. In this world of deception give us wisdom and strength so that we might remain focused on the truth, Your truth; through Jesus Christ, our Lord. Amen
Hymn
Word of God, come down on earth,
Living rain from heaven descending;
Touch our hearts and bring to birth
Faith and hope and love unending.
Word almighty, we revere You;
Word made flesh, we long to hear You. (LSB 545:1)
Tim Barber (Sem II, CSL)