President Rast conferred the degree of Master of Divinity on Rev. Matthew Adjei, as he will complete his studies at the end of Winter Quarter, coming up next Friday.
"Today is an important occasion in the life of this seminary, in the life of our sister church, the Lutheran Church in Ghana, and especially in the life of our dear brother in Christ, the Rev. Matthew Adjei," Dr. Gieschen, academic dean, announced at the end of chapel this morning. "On behalf of this seminary, I extend our sincere and profound thanks to the individuals and congregations who have supported Rev. Adjei during his studies here, including Bishop Paul Fynn of the Lutheran Church of Ghana."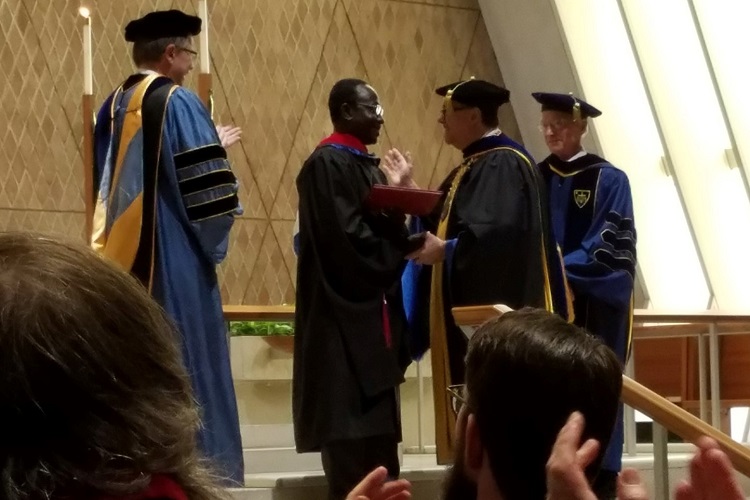 What a joyful event to witness! We thank God for Rev. Adjei and all who support him. If you would like to watch the degree conferral, you can view it at the end of today's chapel service.