Dr. Masaki is lecturing on "Doctrine & Liturgy in the Lord's Supper" in Odessa, Ukraine, with plans to preach at the Confessional Lutheran Church in Bucharest, Romania, this Sunday. He will be in Romania until the 26th, after which he will head to Prague, Czech Republic. A couple of days ago, he posted the following to his personal Facebook page:
‍‍‍‍‍‍ ‍‍
"Having a joy and privilege of teaching the Lord's Supper and the Divine Service at St. Paul's Cathedral (DELKU) in Odessa, Ukraine, this week. Selected pastors and church workers have been gathered to continue in this series of theological seminars. This is my second time since the fall of 2015. What a great story of the Lord restarting and reshaping this church after the challenging years under the exceptional confessional Lutheran leadership of Bishop Serge Maschewski. Hearing this church body's and bishop himself's accounts are deeply humbling. In addition to classroom, a vital part of this seminar is to get to attend daily offices three times a day in this beautiful cathedral. Great fellowship with and among participants. The City of Odessa is at the height of summer vacation season!"
‍‍‍‍‍‍ ‍‍
The pictures show St. Paul's Cathedral, with a photo of Dr. Masaki gathered with his class inside. Bishop Maschewski of the German Evangelical Lutheran Church in Ukraine (DELKU) is the man to the right of Dr. Masaki, wearing a white shirt.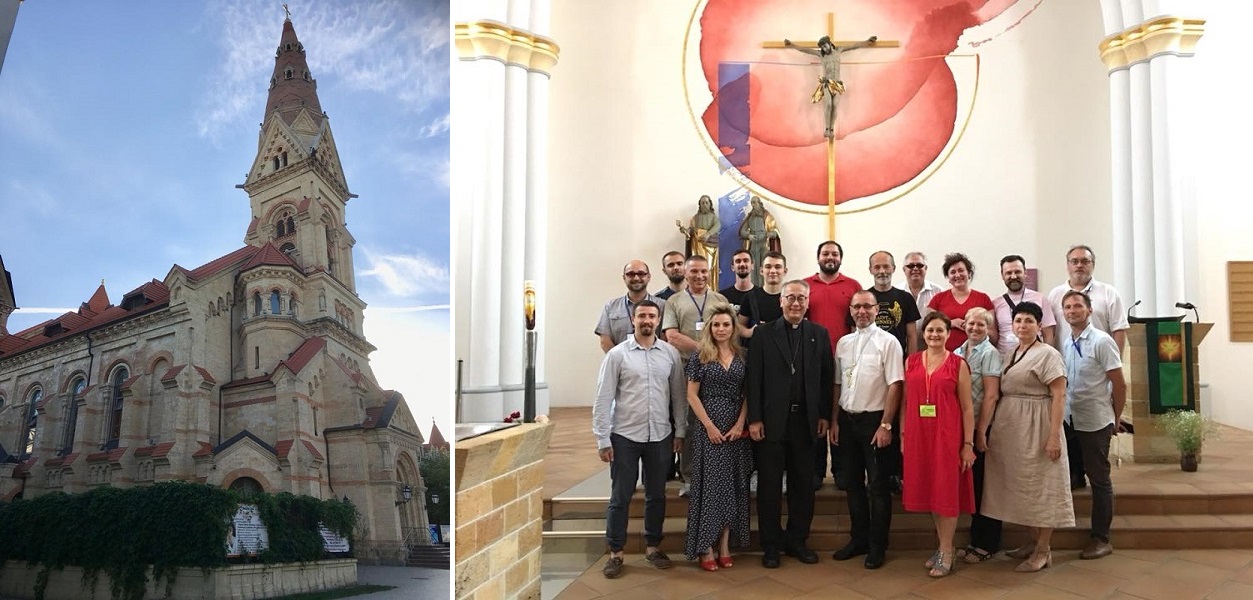 This third picture is from the lecture and the closest our professors ever get to an action shot.