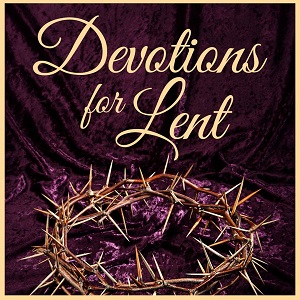 What punishment so strange is suffered yonder!
The Shepherd dies for sheep that loved to wander;
The Master pays the debt His servants owe Him,
Who would not know Him.
LSB 439 st. 4
"For you were straying like sheep, but have now returned to the Shepherd and Overseer of your souls."
1 Peter 2:25
Punishment—a penalty or retribution for an offense. As this hymn says, Jesus' punishment on the cross was certainly strange. What was Christ's offense? What could be the penalty for having lived a life in perfect obedience and faithfulness? Strange punishment indeed.
And yet, Christ did not call out this injustice. He did not stand before Pilate and declare His innocence. No, he gladly and willingly took on our identity as sinful beggars—worthy of death and damnation. He did not protest or point fingers at the truly guilty. Both the Shepherd and the Lamb, He guides us and gives up His life for us as a sacrifice. In His dying, our debt is paid. In His living, we inherit unimaginable fortune—the hope of everlasting life, free from punishment.
Let us pray: O Lord God, in our sin we have strayed from You and ran after darkness. But You are our faithful shepherd who calls us back into new life. In Your perfect obedience, You took on our punishment so that we may be free. Keep our eyes fixed on You, O Lord, and guide our hearts in Your truth; through Jesus Christ our Lord. Amen.
(Anna Barger, Deaconess Student)