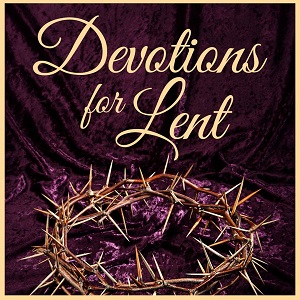 The sinless Son of God must die in sadness;
The sinful child of man may live in gladness;
Man forfeited his life and is acquitted;
God is committed.
LSB 439 st. 5
Then Pilate said to the chief priests and the crowds, "I find no guilt in this man." …and said to them, "You brought me this man as one who was misleading the people. And after examining him before you, behold, I did not find this man guilty of any of your charges against him."
Luke 23:4, 14
Luke is the Gospel of setting the stage, and the stage in Luke 23 is the courtroom. Luke's judicial imagery stands with the famous courtroom scenes of literature. Like Atticus pacing the hall in "To Kill A Mockingbird" or Dimitri's sweating brow in in "The Brothers Karamazov," the descriptive language of Jesus' trial is the dramatic prelude to the climax of the story.
But in these verses, Pilate gives us the defining difference in Jesus' trial from all other trials: "Behold, I did not find this man guilty of any of your charges against him." In a twist of fate, we realize the guilt is not on the hand of the accused, but of the accusers. The sinless Son of God must die so that the sinful child of man can live. Yet what kind of Savior chooses to give Himself up for those who hate and curse Him? What defendant would die for the one who falsely accuses Him?
Christ is both the judge and the sacrifice. He is the fountain of water and blood that saves you through the waters of Holy Baptism and continues to strengthen you in the Lord's Supper. He is the Word made flesh whose innocent blood declares us righteous in God's sight. Those who stand at the feet of the cross stand in this life-giving flood. We can stand before the throne of God in the assurance that our guilt has been covered. Our shame has been taken away. Christ has paid our debts. Pilate stands before Christ and says, "I find no guilt in this man," before sending Him to His death. On account of Christ, the Father stands before man and says, "I find no guilt in this man," before welcoming him into eternal life. Rejoice in your salvation, beloved of Christ! Your sin is forgiven, and death does not have the final say!
Let Us Pray: Heavenly Father, on behalf of those who mock and accuse, You gave Your beloved Son to be a sacrifice on the cross. Grant us mercy at the foot of your throne on behalf of your Son, to whom we pray: come quickly, Lord Jesus. Amen.
(Emilyann Pool, Deaconess Student)