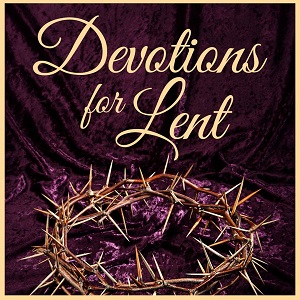 There was no spot in me by sin untainted;
Sick with sin's poison, all my heart had fainted;
My heavy guilt to hell had well-nigh brought me,
Such woe it wrought me.
LSB 439 st. 6
"And you were dead in the trespasses and sins in which you once walked, following the course of this world."
Ephesians 2:1-2a
How does it work for a person to be dead in sin? Aren't we living creatures no matter what? St. Paul reminds us that living in sin is death—spiritual death. In such a condition, one cannot reach out to God and trust in Him. This is what Paul means by "dead." To live without the comfort that we are reconciled to God is to exist as dead men. Sure, many are physically well and healthy, but that is not God's plumb line. Our physical biology is not the locus of trust in God or the recipient of Christ's peace—our spirit is. Unfortunately, we were born with a dead spirit, one that is horizontal instead of upright, and reeks with the deadly poison of sin. And because of our spiritual death, our body also experiences sin and corruption. We age, decay, and die.
What is needed is a resuscitation to quicken the spirit. The resuscitation of our spirit occurs by the Holy Spirit in the waters of Baptism, which quench the fires of hell, the brink to which our heavy guilt "had well-nigh brought" us. The Holy Spirit says to us, "Your dead spirit will not do. Here is a better death: Christ's. Since His death is now your own, even more so is His life." Our Baptism in Christ quickens the spirit. It also guarantees our resurrection of the body to life eternal with God.
Let us pray: dear God, heavenly Father, You saw the death in which we lived and sent Your Son to die so that we might live. Allow us to never take for granted Your mercy that we may always find peace and comfort in the death and life of Your Son, which is ours now and forever. Through Jesus Christ, our Lord. Amen.
(Silas Hasselbrook, Sem I)