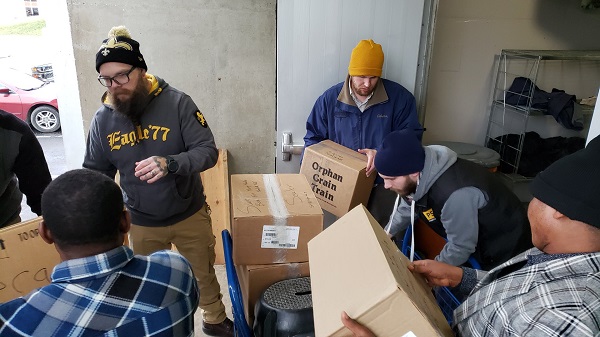 Last night, over 30 students, families, and staff members gathered for Mercy Meal Packing for Orphan Grain Train, packing 57 boxes in just over an hour. Each box contains 36 bags, each bag comprised of six meals. Plenty of fellowship and fun was had as the community carried out Christ's love in this mission. Packing will continue today as we work to fill more boxes.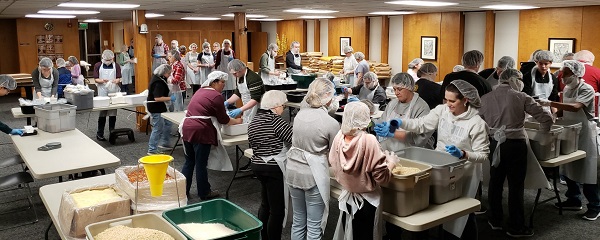 Deaconess Katherine Rittner, Director of the Food & Clothing Co-op (the Food Co-op received donations from orphan Grain Train as well), organized the times for packing as well as got word out to the CTSFW community. These particular meals will go to Haiti. She also explained one of the examples of how these meals are used for evangelism, as in the case of a pastor and missionary in the Philippines who uses these meals to bring children into the Lutheran school for education. "What an incredible way for our CTSFW students to not only live out the mission statement of CTSFW to teach the faithful, but how these are used to reach the lost and especially care for all in all of the world!!!! How wonderful and merciful is our God!!!!"
Also of note is the math: the number of meals per box comes out to 216. Deaconess Rittner then pointed out the number's connection to James 2:16: "and one of you says to them, 'Go in peace, be warmed and filled,' without giving them the things needed for the body, what good is that?"
Thanks be to God, that He gives us the opportunity to share both Word and bread!